As of April 1, 2016, the Boston Harbor Island Alliance merged with the Boston Harbor Association to form Boston Harbor Now - a new civic nonprofit dedicated to ensuring a vibrant future for Boston Harbor, its waterfront and the Boston Harbor Islands National and State Park.
Financial statements can be downloaded from the links below. Previous years financial statements are available upon request. Additional financial information can be found online at GuideStar.
Boston Harbor Island Alliance:
---
The Boston Harbor Association:
---
Boston Harbor Now:
---
Fast Facts:

EIN: 04-3268863
Fiscal Year: April 1 - March 31
Current Fiscal Year: FY2018 (4/1/17 - 3/31/18)
Donor Privacy:

All information concerning donors or prospective donors, including their names, addresses and telephone numbers, the amount of their gift, etc., shall be kept strictly confidential by Boston Harbor Now, its staff and volunteers, unless permission is obtained from donors to release such information.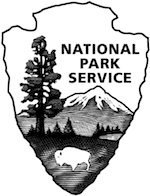 Boston Harbor Now works in cooperation with the National Park Service, state and local agencies to fund projects and programs that protect, preserve, and enhance the natural and cultural resources and visitor experience of Boston Harbor Islands National and State Park.