Are you early in your career or looking to make a change?  Do you want to use your skills and learn new ones?  Boston Harbor Now offers half- and full-time fellowships lasting 10 weeks to one year to emerging professionals ages 16 to 100.  
Fellows participate fully in our policy campaigns, public events, fundraising and social media programs and in return receive professional experience and training.  People of color and military veterans are encouraged to apply. 
Summer 2020 Internship Opportunities
Content Marketing Summer Fellowship (PDF)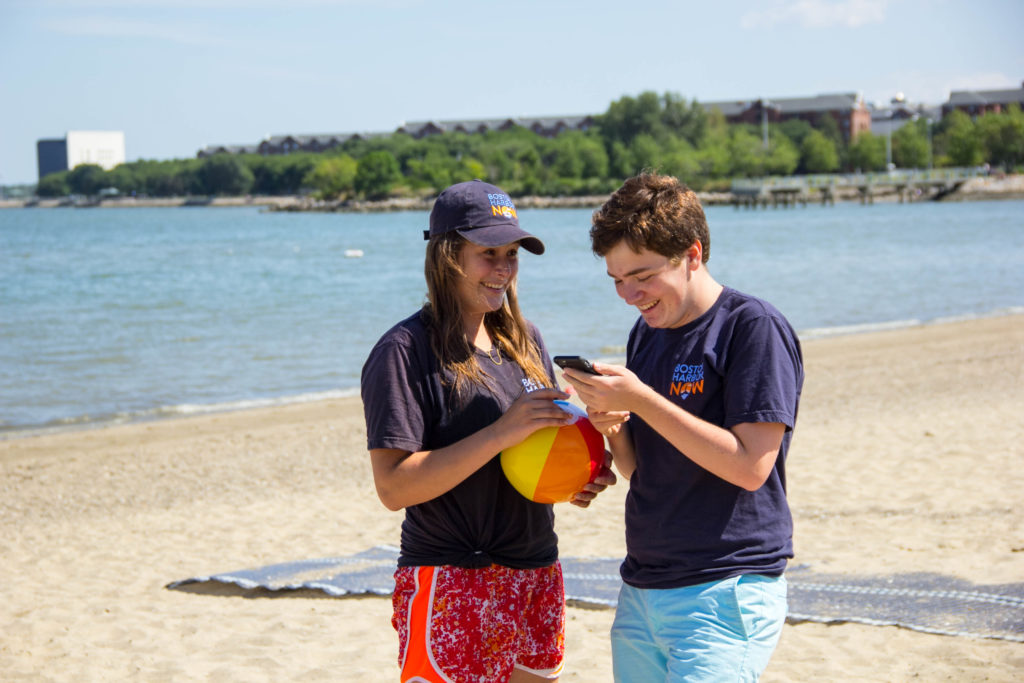 This summer, Boston Harbor Now seeks a qualified intern to support marketing and branding of the organization's programs and initiatives. This includes marketing our calendar of free and low-cost community events, increasing engagement with our policy and advocacy work, and promoting the harbor, waterfront and Boston Harbor Islands National and State Park as destinations among local and tourist audiences.
This position is based out of our office in downtown Boston, with some duties taking place outdoors on the Boston Harbor Islands and other waterfront public spaces.
Responsibilities include:
Promoting Boston Harbor Now's calendar of free and low-cost community events through calendar listings, advertising, and social media

Producing engaging content for social media platforms and Boston Harbor Now mailing list

Engaging new and potential visitors at events and tabling opportunities

Conducting surveys and gathering data about visitor experiences on the waterfront

Supporting the Creative Production Intern to create videos and other digital media

Supporting public programs and events as needed

Representing Boston Harbor Now in interactions with vendors, staff and the public

Other duties in the office and on the waterfront as needed
The Ideal Candidate:
Has a background in communications, marketing, and content development (either academically or through comparable work experience)

Is highly organized able to meet deadlines

Has a strong work ethic, is good at taking direction and able to work both with and without supervision
Creative Production Summer Fellowship (PDF)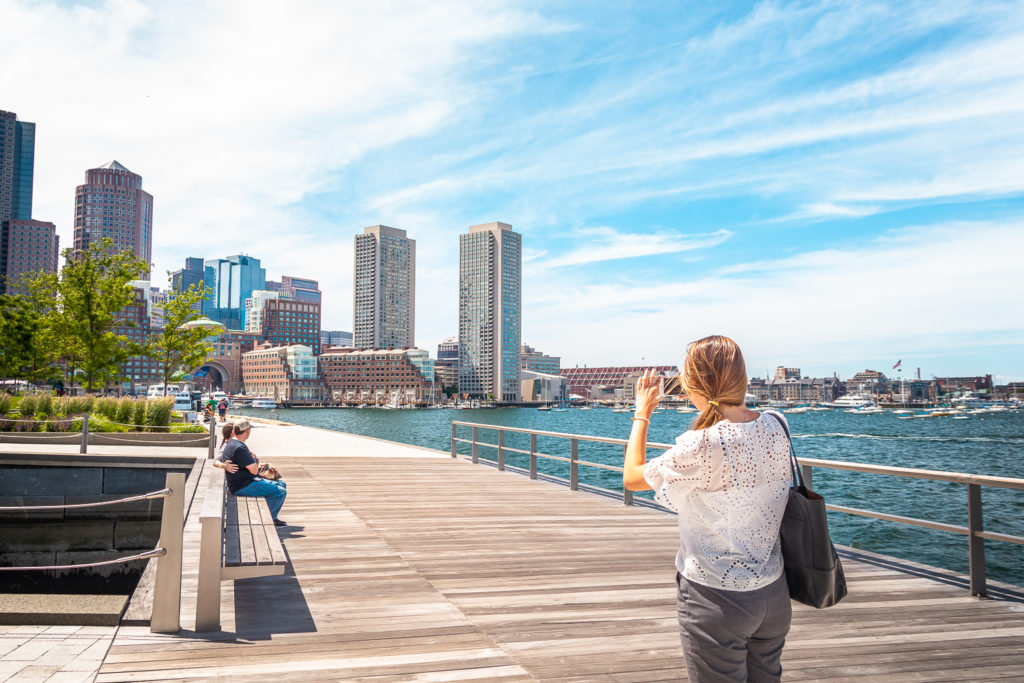 We are seeking an engaged, highly motivated individual for a summer internship in non-profit marketing and content production. The position is specifically focused on creating assets for Boston Harbor Now's work on Boston's waterfront and the Boston Harbor Islands National and State Park. The role will require skills in digital media production, which may include photography, videography, graphic design, and some copywriting.
You'll produce engaging videos and photos from our content to be used across web platforms and social channels. Candidates should be able to tell a story, and understand how to integrate content into meaningful mission-based design. Boston Harbor Now offers interns and fellows a professional work environment, mentoring, and support for job seekers. Internship-related local travel expenses will also be covered. The role will require frequent outdoor exploration of waterfront areas and some weekend and evening shifts.
Ideal candidate would have:
The ability to work both on a team and independently

Skills in pre-production: Shooting engaging pieces, storyboarding, and attention to detail

Skills in production: Assisting with lighting, audio, camera operation, and set-up

Proficiency in video editing and post-processing with Adobe Premiere or similar software

An affinity for parks, the outdoors, and community outreach

The desire to learn about Boston Harbor and what makes it a destination
Martin Luther King Scholar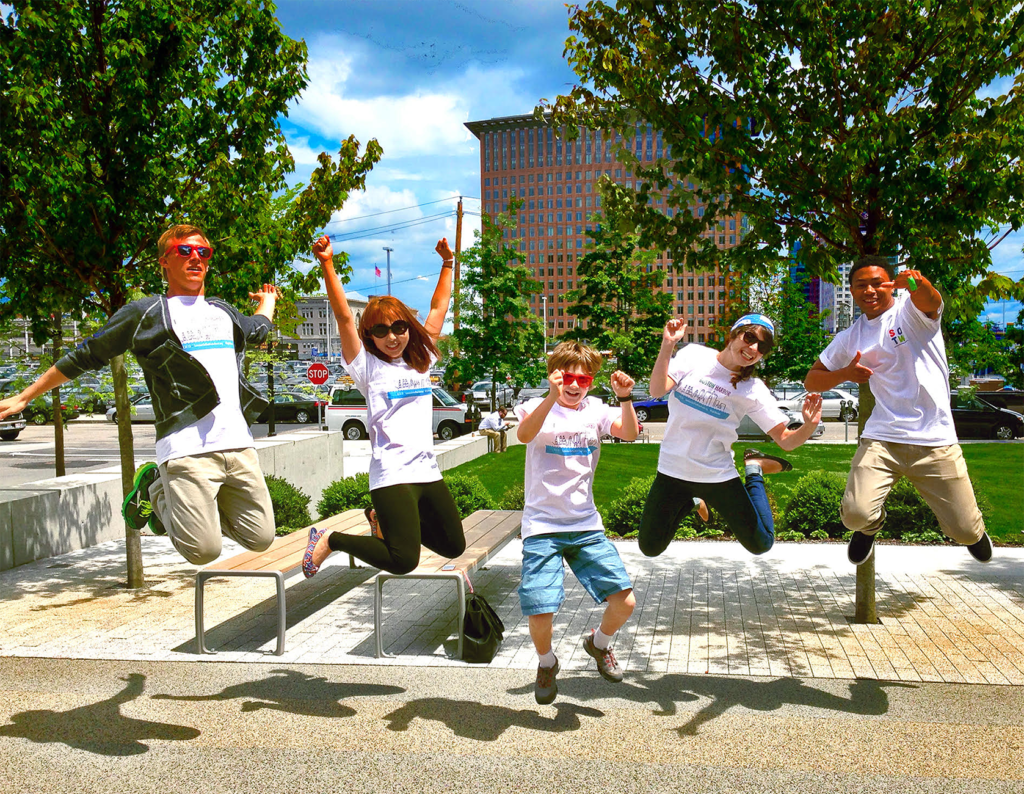 Boston Harbor Now is looking for three high school students to spend their summer on the waterfront!
What: Learn about urban planning, public space, climate change, and community outreach on Boston's Harborwalk, Harbor Islands, and the Greenway. Be part of our diverse team. GET PAID!
When: July 9 to August 17
Who: High school students living in every neighborhood of Boston between the ages of 16 and 18 are eligible to apply to be MLK Scholars.
Your Job: Create content for blogs, newsletters, and social media, and develop recommendations for improving parks and open spaces.
Your Skills: Good at working on a team, enjoy doing research by interviewing or observing, document places by taking photographs and writing about your experience, curious about the city and the harbor
Your Summer: Explore East Boston, Charlestown, Long Wharf, and Georges Island. Collaborate with professionals who are working on the waterfront. Learn new skills that can apply to college and future jobs.
Interested? Send your resume and an email about why you're excited to work with us (or your questions about the job) to Alice Brown at abrown@bostonharbornow.org. Applications will be accepted on a rolling basis through June 22. 
Teachers: Download MLK Scholars – BHN Job Description PDF here. More info about John Hancock's MLK Scholars program.
"Be confident in everything you do."
An MLK Scholar from 2015-2016, Takora worked for Boston Harbor Now as a social media manager, marketing their Waterfront Planning and Development initiatives. She sees the summers as transformative because the program pushed beyond her comfort zone and made her step up as a leader.
She says the program helped her transition to college, giving her the confidence she needed as a student athlete. She just finished her freshman year at Temple University where she plays basketball. The MLK Scholars program helped her procure a job at GrlzRadio, where she started to love broadcasting. She is hoping to secure a position with NBC.