SUMMER ON THE WATERFRONT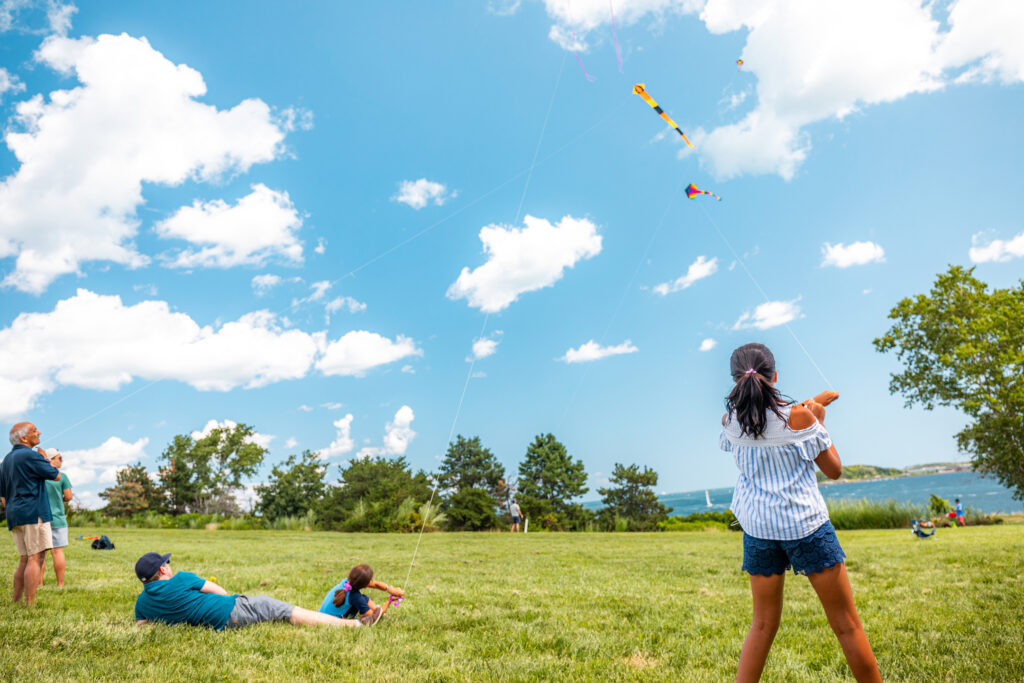 Head out to Spectacle Island
Half Price Fridays: Boston Harbor Now is thrilled to offer half price fares to Boston Harbor Islands National and State Park each Friday from May 21st through June 19th. Visit our website to book your trip: https://www.bostonharborislands.org/ferry-tickets/
Free Kite Fridays: Visit Spectacle Island on Fridays this season and receive a free kite as you board the ferry! Kites are limited to one per group or family unit and available while supplies last.
Self-Guided Activities
Story Walks: Boston Harbor Now and our partners will offer story walks around the Harbor, including on Georges and Spectacle Islands. Check back here for schedule and location updates.
In-Person Activities

HarborFit: Another year, another season of HarborFit. TRILLFIT instructors will teach a variety of classes Christopher Columbus Waterfront Park, Castle Island, the Charlestown Navy Yard and more! Check back soon for a full schedule. HarborFit is made possible by the generous support of Procter & Gamble and LL Bean.
Half-day Ocean Therapy Retreats: Slow down and awaken your senses on a 3-hour guided therapeutic experience in the unique urban wilderness areas of the Boston Harbor! Join Toadstool Walks to learn more about "Forest Bathing", inspired by the Japanese practice of Shinrin-yoku. Ocean Therapy Retreats run monthly, May through October. Sign up below, and check back soon for July & August program details:
Moakley Park Cleanups: MAKE MOAKLEY YOURS by joining Boston Harbor Now & the Boston Parks and Recreation Department for monthly cleanups at Moakley Park!
Give back to your community through volunteer work and enjoy the beauty of this waterfront park while you do so! Sign up below and keep an eye out for additional dates throughout the season!
Waterfront Running Club: Boston Harbor Now will continue our Waterfront Running Club at various waterfront locations monthly throughout the season. New dates, times, and locations to be announced soon.