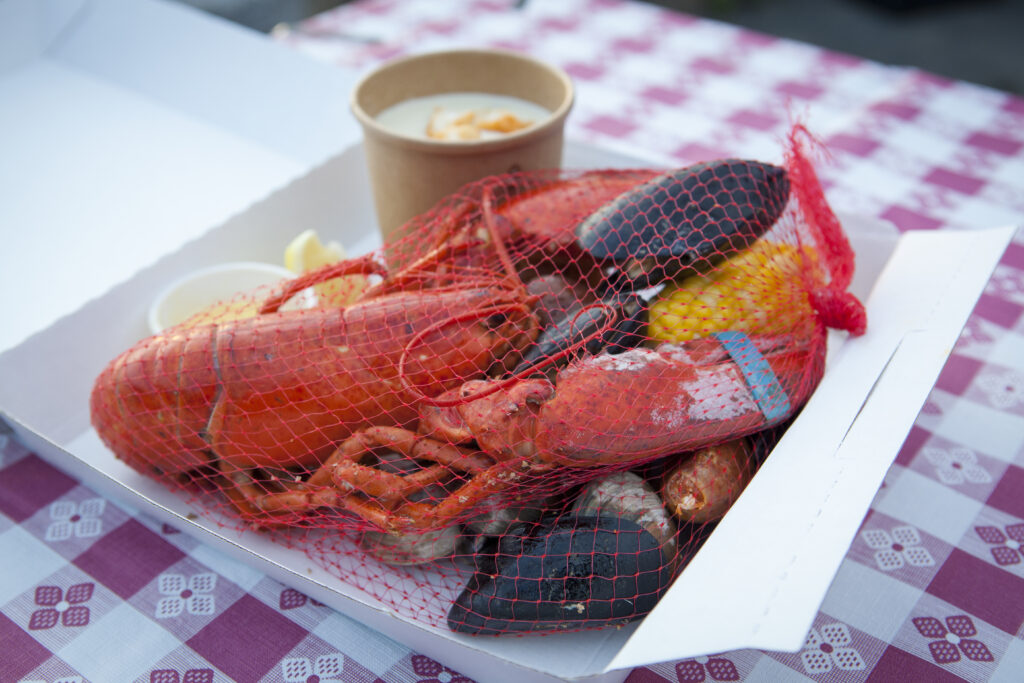 Sunset Lobster Clam Bakes on Spectacle Island
Grab your friends and family and cruise to Spectacle Island for a classic New England lobster clambake with Brato Brewhouse + Kitchen!
Hop on a Boston Harbor City Cruises ferry downtown, and in less than 30 minutes you will have a front-row seat for one of Boston's best sunset views. Enjoy Brato Brewhouse + Kitchen's take on a classic New England clambake, sip a drink, walk on the beach, enjoy lawn games, and let the ocean breeze and sunset transport you.
This program is presented as part of the commemoration of the Boston Harbor Islands' 25th anniversary as a National Park and 50th anniversary as a State Park.