Business Partners
The Business Partners program at Boston Harbor Now is designed to strengthen our partnership with a socially and environmentally conscious business community. In exchange for supporting our mission, you will receive year-round benefits for your employees and clients.
Business Partner memberships are available at a variety of levels with customizable benefits packages. Levels range from $2,500 to $25,000+. Partnerships include:
Employee benefits and perks
Client entertainment and networking opportunities
Enhanced visibility and recognition
Opportunities to engage in our mission
To become a business partner, please complete and mail the pledge form or make a donation online. To learn more, contact Jess Garcia at jgarcia@bostonharbornow.org or 626-869-7161.


Boston Harbor Now gratefully acknowledges our current Business Partners for their support.
$25,000+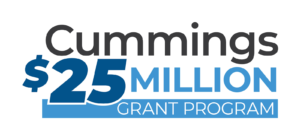 In May 2021, Boston Harbor Now was awarded a 3-year, $100,000 grant from Cummings Foundation to support the Community Free Access Program, a vital resource for underserved communities to experience all the harbor has to offer.
The Cummings $25 Million Grant Program supports Massachusetts nonprofits that are based in and primarily serve Middlesex, Essex, and Suffolk counties. Through this place-based initiative, Cummings Foundation aims to give back in the area where it owns commercial buildings, all of which are managed, at no cost to the Foundation, by its affiliate, Cummings Properties.
$15,000 – $24,999

$10,000 – $14,999


$2,500 – $9,999
Dimeo Construction
Other ways to support Boston Harbor Now
Choose where your gift makes a difference: Boston Harbor Now's funds for climate resilience and public access
Your gift to Boston Harbor Now is tax deductible to the full extent of the law. When you give, you support our mission to ensure a more vibrant, welcoming, and resilient Boston Harbor, waterfront, and Islands. Gifts to the Harbor and Islands Resiliency Fund or the Harbor and Islands Education Experience Fund provide critical support where it is needed most.
Support our highly anticipated signature events
Spectacle on Spectacle
Onboard Awards
Increase your impact!
For every $200, your business provides critical support where it is needed most. For example, $200 = 10 more children visiting the Harbor for free. Or, $200 enables up to 100 guests to shape designs for a more resilient waterfront at one of our Harbor Use Public Forums.
---
Some restrictions apply. We reserve the right to cancel or change benefits due to COVID-19 and other unforeseen circumstances. Member benefits and registration for all events are subject to availability based on capacity. Boston Harbor Now is a 501(c)(3) nonprofit organization (Tax I.D. 04-3268863).