Free Access Programs
We want the Boston Harbor Islands National and State Park and our many educational programs to be accessible to everyone.  If you need financial support in getting here, let us know!  Thanks to generous funders, we are able to provide free and discounted ferry tickets and free educational programs.  We look forward to seeing you on the islands! Thanks to Highland Street Foundation, The Lynch Foundation, Yawkey Foundation and the National Park Service for their support of connecting communities to Boston Harbor and the Boston Harbor Islands National and State Park.
TWO-FOR-ONE FERRY PASSES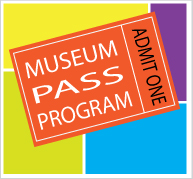 Two-for-one passes to the Boston Harbor Islands are available at participating Boston-area libraries through the Museum Pass program.  Passes are free and available to anyone with a library card!  Passes are subject to availability and are valid on weekdays during the park's regular season.
---
 FREE FERRY DAYS
Due to COVID-19 guidelines, there are no Free Ferry Days in 2020. We look forward to providing Free Ferry Days in 2021.
---
COMMUNITY CRUISES
In typical years, Boston Harbor Now supports the cost of up to 12 free community cruises to enjoy the history, views and beauty of Boston Harbor.  Cruises will vary in length, destination, departure point and offerings depending on community.
---
FREE ISLAND PASS – GROUP ACCESS
Boston Harbor Islands Partnership provides free access to the park for underserved populations through the Island Pass program. This program is sponsored in collaboration with Boston Harbor Now, Massachusetts Department of Conservation and Recreation, and the National Park Service through the generous support from Boston Harbor Cruises and Boston Harbor Now.
For the 2020 season, limited island pass tickets are being distributed to local communities and organizations supporting essential workers in this time.   If you are a non-profit or community group supporting essential workers during the current crisis, you can request free access tickets here.