Your generous support is central to our ability to connect Boston residents and visitors to our waterfront, harbor and islands.  Please click the "Donate Now" button to reach our secure donations page.
Double your gift! Send us your employer's matching gift form with your portion completed and we'll take care of the rest.  Please contact Jack Garvey at jgarvey@bostonharbornow.org or 857-246-9430. See if your employer will double your gift! (Click here)
If you'd rather donate by check, please make it payable to Boston Harbor Now and mail to our office at Boston Harbor Now, PO Box 961712 Boston, MA 02196.
Our non-profit tax ID number is 04-3268863.
---
GIFTS OF STOCK AND SECURITIES
If you wish to make a contribution, Boston Harbor Now's preferred method of receiving stocks is via DTC, to our agent:
Merrill Lynch
Account Manager: Smith Mulrooney Group
100 Federal Street 17th Floor Boston, MA 02110
1-800-937-0866
DTC Clearing Account: 8862
Account Number: 818-04343
For further credit to: Boston Harbor Now
Boston Harbor Now's Tax ID: 04-3268863
Please contact Jack Garvey, Associate Director of Philanthropy, at jgarvey@bostonharbornow.org or 857-246-9430 to inform us of your intentions and provide the following information:
Full name of the donor(s)
Name of the security being gifted
Number of shares
Intended use/designation
Date of transfer
Name and telephone number of the broker
---
DONOR ADVISED FUNDS
If you wish to make a contribution, you can contact your fund administrator, or click here to use this form to get started.
---
DONOR SOCIETIES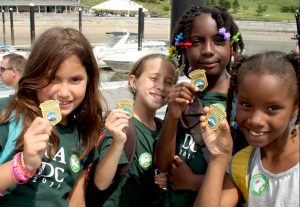 By joining one of our donor societies, you stand alongside an invaluable group of loyal philanthropists who help Boston Harbor Now connect the city with the sea for the benefit of all.
---
FUNDRAISING EVENTS
Join us for a one-of-a-kind experience at Spectacle on Spectacle.
---
CORPORATE ENGAGEMENT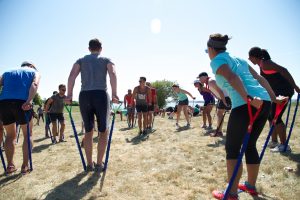 Corporate engagement plays a vital role in enabling Boston Harbor Now to continue offering engaging experiences on the harbor, islands and waterfront.
---
PLANNED GIVING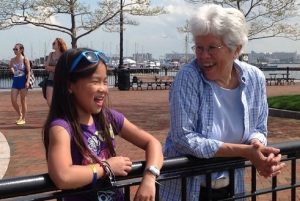 Make a transformational gift for future generations.  For more information, contact Vice President of Philanthropy Kerri Cleghorn Lai, CFRE at klai@bostonharbornow.org.