Spectacle on Spectacle

Boston Harbor Now is excited to announce that we will be bringing back Spectacle on Spectacle on Thursday, September 14, 2023! Sponsorships for this popular event are now available; please peruse our Sponsorship offerings and benefits here. We cannot wait to bring you all back to the Island for another fantastic evening on Boston Harbor.
Please stay tuned for updates, and feel free to direct any questions or concerns to Emma Soucy, Manager of Special Events at esoucy@bostonharbornow.org. In the meantime, please check out our highlights below from 2022's Spectacle on Spectacle honoring Cathleen D. and James M. Stone.
---
Highlights from Spectacle on Spectacle 2022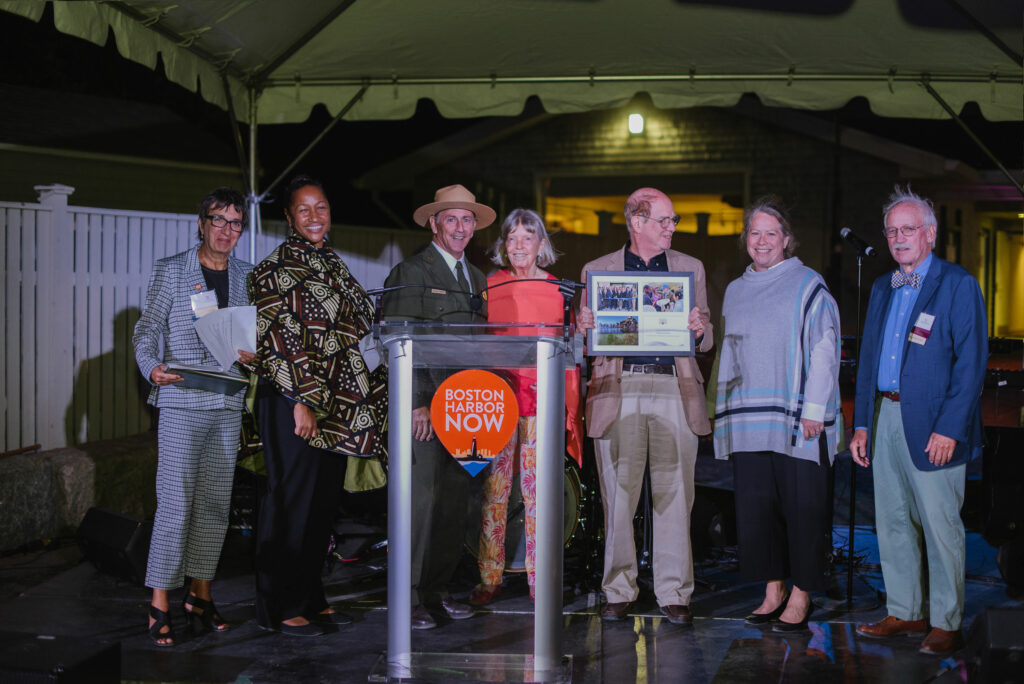 Spectacle on Spectacle was a huge success. With the generosity and enthusiasm of our supporters, this year's Spectacle on Spectacle exceeded our expectations with close to 400 guests in attendance. This year's guests enjoyed gourmet cocktail bites and craft beverages from our local vendors including delicious oysters by Wulf's Fish (thank you!), and the incredible and electrifying music of local performing artist Miranda Rae.
The evening's highlight was hearing from our honorees Cathy and Jim Stone, as they were celebrated and honored for their decades of dedication, philanthropy, and accomplishments. In her remarks to guests at the gala, Cathy reminded us all: 
 "It is up to us to join forces, and we believe that only through partnership and bold action will we make progress towards becoming true stewards of the planet and all its human and ecological diversity." 
– Cathy Stone




Special thanks to all of our special guests who attended this year's event including our elected officials. 
If you were not able to attend this year's Spectacle on Spectacle, it's not too late to jump on board. You can support Spectacle on Spectacle by donating here. With your support, Boston Harbor Now will continue to ensure children and families from diverse communities have the opportunity for a meaningful experience on the Harbor.
Thank you to our 2022 Spectacle on Spectacle Sponsors.