Spectacle on Spectacle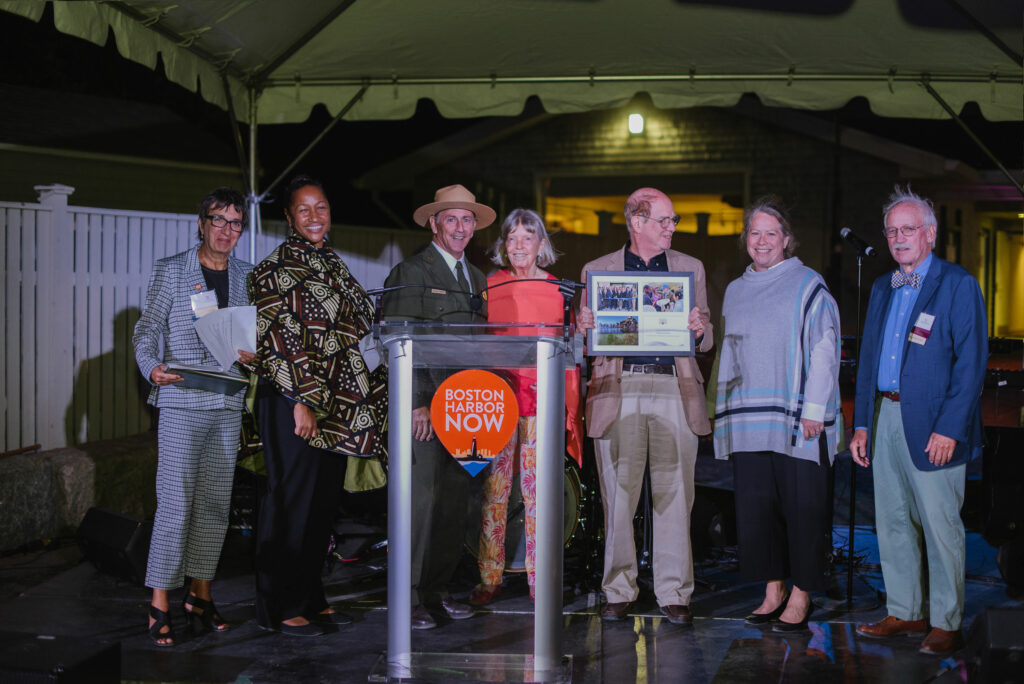 Spectacle on Spectacle was a huge success. With the generosity and enthusiasm of our supporters, this year's Spectacle on Spectacle exceeded our expectations with close to 400 guests in attendance. This year's guests enjoyed gourmet cocktail bites and craft beverages from our local vendors including delicious oysters by Wulf's Fish (thank you!), and the incredible and electrifying music of local performing artist Miranda Rae.
The evening's highlight was hearing from our honorees Cathy and Jim Stone, as they were celebrated and honored for their decades of dedication, philanthropy, and accomplishments. In her remarks to guests at the gala, Cathy reminded us all: 
 "It is up to us to join forces, and we believe that only through partnership and bold action will we make progress towards becoming true stewards of the planet and all its human and ecological diversity." 
– Cathy Stone




Special thanks to all of our special guests who attended this year's event including our elected officials. 
If you were not able to attend this year's Spectacle on Spectacle, it's not too late to jump on board. You can support Spectacle on Spectacle by donating here. With your support, Boston Harbor Now will continue to ensure children and families from diverse communities have the opportunity for a meaningful experience on the Harbor. 
Thank you to our 2022 Spectacle on Spectacle Host Committee Members.
Co-chairs
Bob Golledge
Meaghan Hooper-Berdik
Demetriouse Russell
Members
Viviana Arostegui-Ham
Sheena Collier
Brian Dacey
Stephen Faber
Susanne Goldstein
Greg Herrema
Nick Iselin
Grace Macomber Bird
Doug McGarrah
Bob McMahon
Jennifer McMahon
Tom McShane
Tom O'Brien
Martin O'Neill
Diana Pisciotta
Elaine Richardson
Bud Ris
Margaret Ris
Cheri Ruane
Paige Scott Reed
John Schmid
Nalini Sharma
Raj Sharma
Thank you to our 2022 Spectacle on Spectacle Sponsors.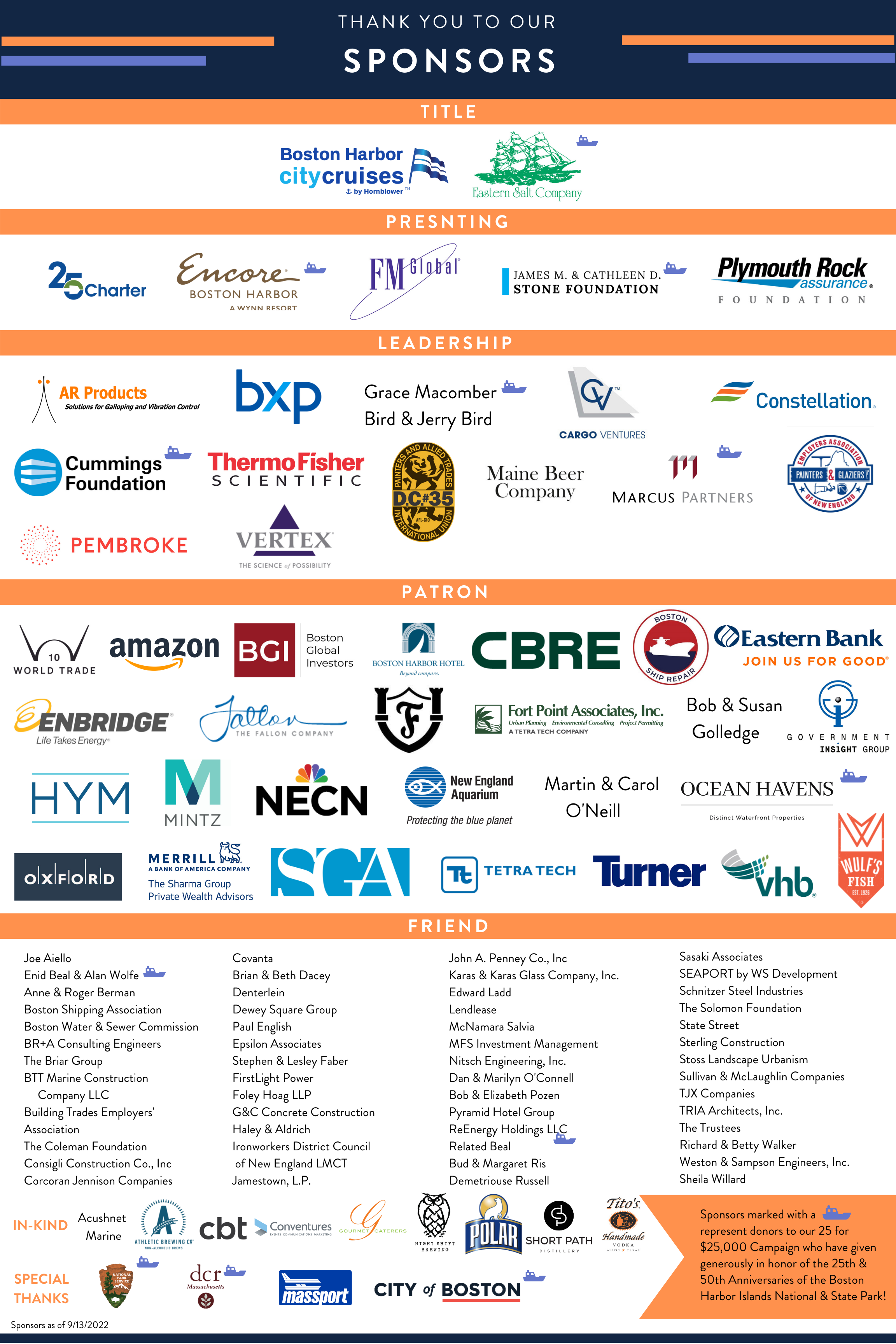 ---
Check out highlights from 2021!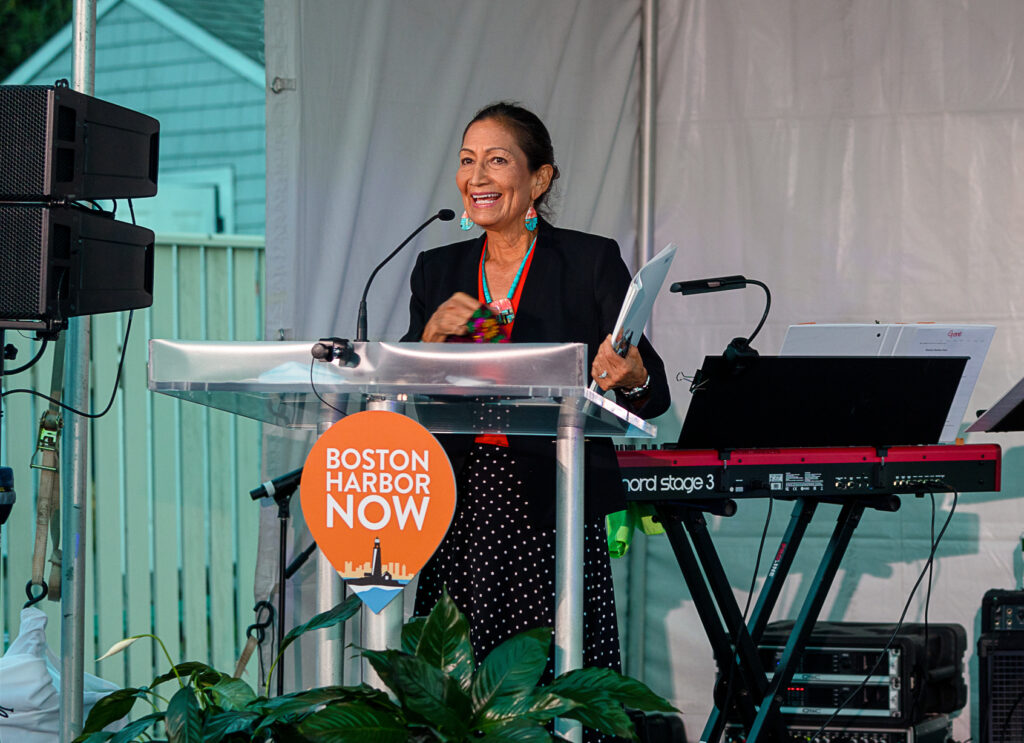 U.S. Secretary of the Interior, Deb Haaland, addressed the crowd as the guest of honor at Spectacle on Spectacle, Boston Harbor Now's annual event on Spectacle Island supporting equitable access to Boston's waterfront and Harbor Islands, a vibrant working port, and a more resilient waterfront.
Thank you to our sponsors, donors, community and park partners, and guests for making Spectacle on Spectacle a wonderful start to the 25th and 50th Anniversaries of Boston Harbor Islands National and State Park.
We want to thank each of you for your generous support of this event and Boston Harbor Now's mission to ensure a vibrant, welcoming, and resilient Boston Harbor, waterfront, and islands for all.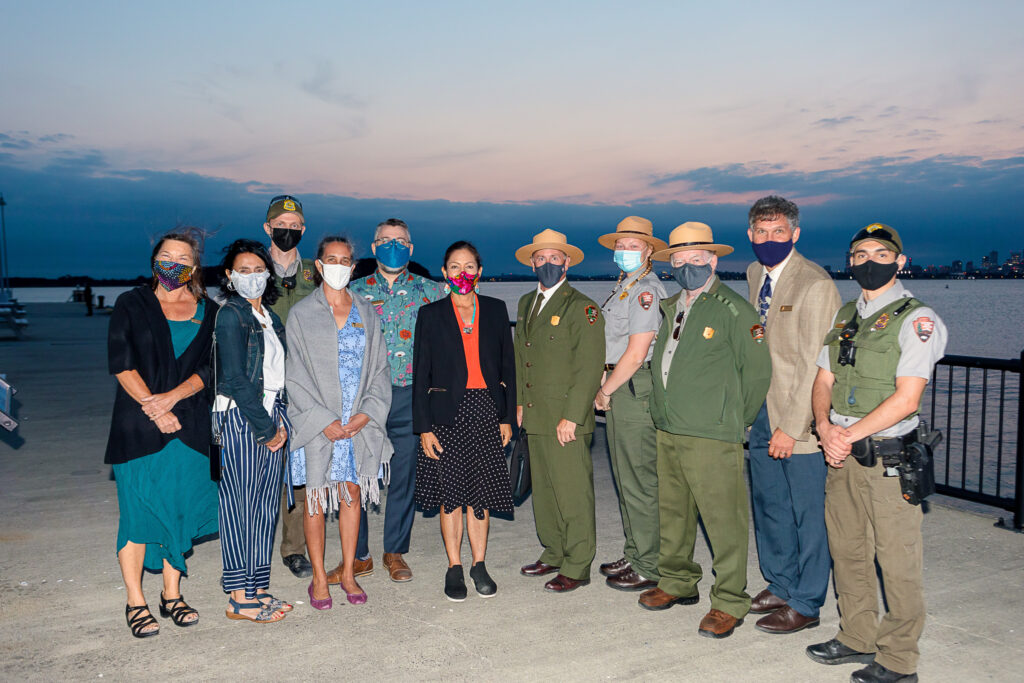 Thank you to our Park Partnership honorees and Community Partners who joined us to kick off the 25th and 50th Anniversaries of Boston Harbor Islands National and State Park.