Spectacle on
the Harbor 2021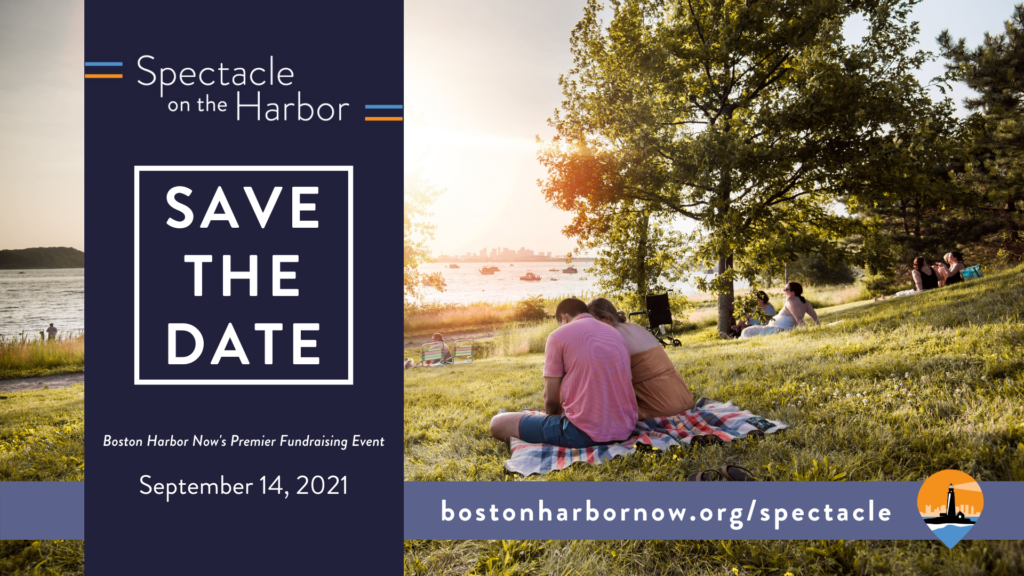 SAVE THE DATE!
Tuesday, September 14, 2021
Save the date for Boston Harbor Now's signature fundraising event, returning to the Harbor once again this year as public health conditions allow. Sponsors and guests are treated to a one-of-a-kind evening in celebration of our harbor and the kickoff to the 25th Anniversary of the Boston Harbor Islands National and State Park.
Funds raised through the event allow Boston Harbor Now to offer free and low-cost access for underserved communities to enjoy the Islands and waterfront, prepare for the impacts of climate change, and support Boston's working port.
Co-Chairs:
Elaine Richardson
Demetriouse Russell
Additional information including details on sponsorship opportunities and tickets will be released soon. For questions or information regarding Boston Harbor Now's current event fundraising opportunities please contact Jack Garvey, jgarvey@bostonharbornow.org. 
Check out a recording of last year's virtual event here, and see a list of last year's generous sponsors here.