While the days are shorter and colder weather is setting in, there's still so much to see and do on your waterfront! In the midst of a challenging year, Boston's harbor and waterfront are an open and accessible resource you can safely enjoy – either in person or virtually from home. Explore miles of Boston's Harborwalk, wind your way through neighborhoods with a scavenger hunt, warm up at a local business, or tap in to virtual events at home. Take our recommendations for outdoor dining, art & light installations, and activities to help you make the most of the Waterfront these next few months, and check the Bundle Up Boston map for ideas on how to enjoy your waterfront now and all winter long. Whatever you choose, go ahead and #BundleUpBoston, and enjoy your waterfront!
Boston Harbor Now is a 501(c)(3) nonprofit organization. Our programs would not be possible without the support of our generous donors. We hope you will consider joining your neighbors with a gift in support of our community programming.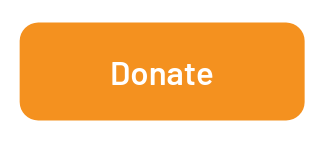 Explore Your Harbor

Winter Wander on Peddocks Island
Experience an unforgettable winter day as you wander the trails of Peddocks Island in search of tracks and traces. Enjoy a guided walk, play in the snow (if the weather cooperates), or join us by the fire for s'mores! Visitors are in encouraged to bring their own snowshoes, lunch, binoculars, and camera to enhance the day. Dress in warm layers for a day outdoors – wool socks and boots encouraged.
Saturday, February 26 – 11:00am to 3:30pm REGISTER
Winter Warmer at Moakley Park
Enjoy a free, fun afternoon in Moakley Park for warm drinks, yummy snacks, games and more! Make a bird house, write a valentine, and discover more excitement at the park.
SNOWPORT Curling
Curling is back by popular demand, on Seaport Common next to The Current. Give it a curl, with lessons every Saturday or sign up and play on your own and with friends. Curling is a free activity and open to the public through February – reservations are encouraged.
Christopher Columbus Waterfront Park Tunnel of Love Trellis
Love is in the air! Bundle up, grab your honey and come on over to Columbus Park where your spirit will be warmed as you walk through the Tunnel of Love!
SPECTRA at Clippership Wharf
Immerse yourself in Clippership Wharf's current exhibit SPECTRA, a mesmerizing and colorful exhibit located at ClipArt Gallery at Clippership Wharf. After the exhibit viewing, check out the new Café Iterum at Clippership Wharf opening early February for a bite or hot latte or cappuccino.
First Saturday of the month through March – 12:00 to 4:00pm LEARN MORE
Daniel Gordon on The Greenway
Visit the Rose Kennedy Greenway Conservancy to view still life paintings from artist Daniel Gordon. Works are on view along the Greenway between Summer Street and Salem Street.
Explore Boston Harbor: A Waterfront-wide Scavenger Hunt
Explore the Waterfront in a whole new way! Find hidden treasures, wildlife, history, public art, and places to play & get moving on the Harborwalk when you play one of our Waterfront Scavenger Hunts! Head out any time you like with these self-guided expeditions around your local waterfront neighborhoods.
East Boston Street Art Tour and Mural Walk
Join Matt Pollock, Eastie resident and director of HarborArts and Sea Walls Boston, for a guided eco street art tour of a massive series of public artworks created in East Boston as part of Pangeaseed Foundation's global Sea Walls: Artists for Oceans program.
Saturday and Sunday, December 18 & 19 – 1:00 to 3:00pm
Harbor at Home: Virtual Programs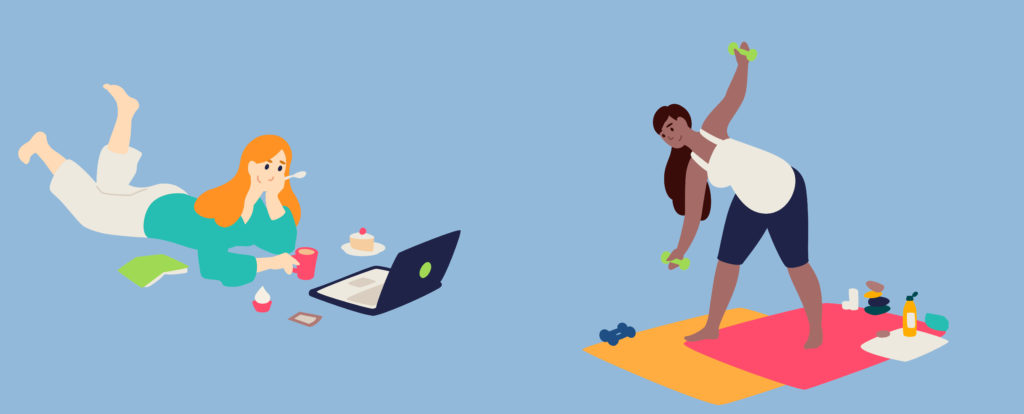 Winter Wild: A Virtual Experience
Join Boston Harbor Islands National and State Park and our partners for a day-long virtual festival for all ages. We'll have talks & tips focused on education, conservation, and exploration of Boston Harbor & its wildlife.
Saturday January 29 – 9:00am to 4:00pm REGISTER
Revolutionary Harbor Lecture Series
Join the National Parks of Boston for this special virtual winter lecture series running monthly, February through April.
Germs at Bay: Quarantine & the Boston Harbor Islands
Wednesday February 16 – 7:00 to 8:00pm REGISTER
March & April registration links & presentation details coming soon
Fitness and Wellness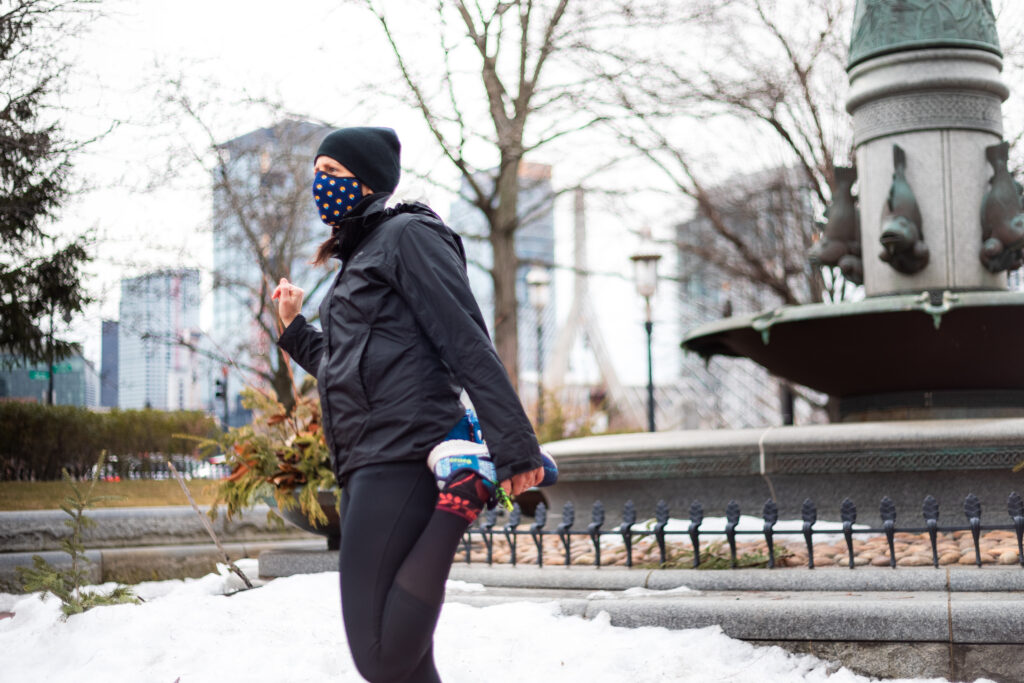 Winter Harbor Hikes or Runs
Start your year off on the right foot with a self-guided walk along Boston's Waterfront. Check out one of four recommended routes around the harbor to get outside and get moving!
First Day Ocean Therapy Retreat at Webb Memorial State Park
Get outside and breathe in the fresh winter ocean air on a guided therapeutic experience in the unique urban wilderness areas of the Boston Harbor.
Saturday, January 1 – 9:00am to 12:00pm
Other Waterfront Activities & Attractions
2022 Lunar New Year Celebration

Pao Arts Center's popular family-friendly celebration is back with virtual and in-person options! Experience Lion dance, brush painting demos, and family-friendly crafts.
Boston Wine & Food Festival
Break bread with winemakers from around the globe at the 33rd annual Boston Wine & Food Festival at Boston Harbor Hotel! Offering themed weekends and intimate winemaker-hosted dinners, luncheons, tastings, seminars, and more, this treasured event continues the tradition of welcoming top vintners and personalities from the world of wine and food.
New England Aquarium Virtual Animal Encounters
This winter & spring, you can enjoy an extraordinary experience along the waterfront from the comfort of your home! While streaming live from the New England Aquarium, aquarists and trainers will share fascinating facts about our animals and answer questions. Choose from four different encounters: sea lions or fur seals, harbor seals, penguins, or the Giant Ocean Tank.
ICA Free Thursday Nights
The ICA is free for all visitors every Thursday evening. Tickets for Free Thursday Nights will be available at 10 AM on that Thursday morning.
New Years Eve on the Waterfront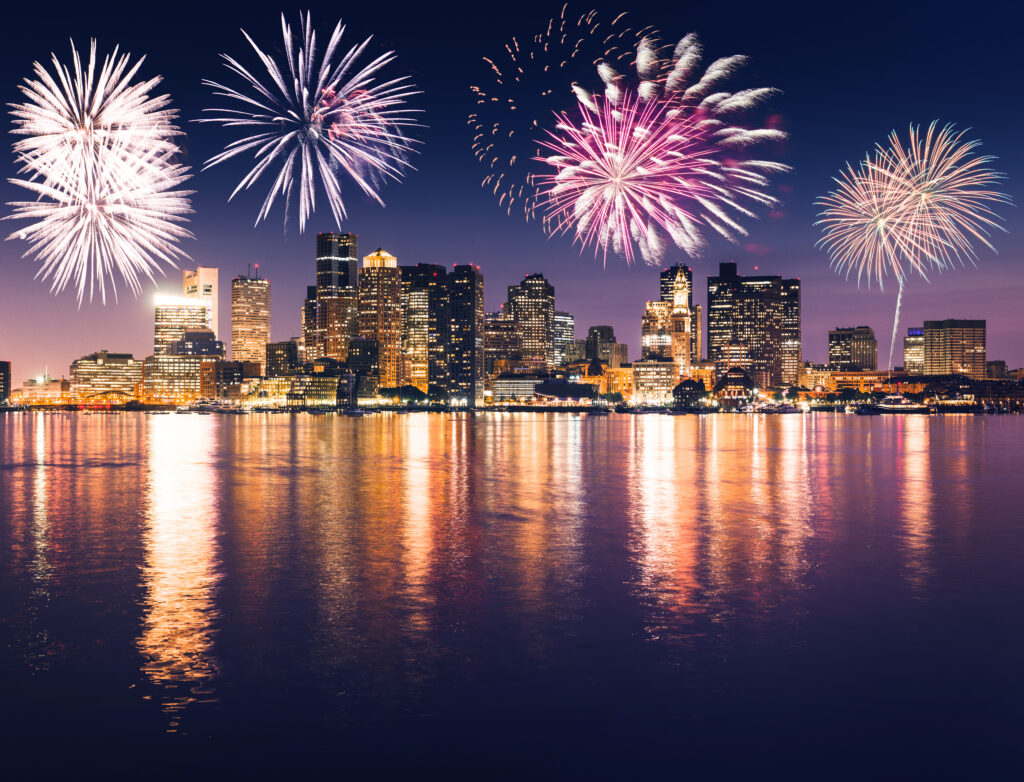 New Year's Eve on the Waterfront Ice Sculpture Stroll
Our signature New Year's Eve on the Waterfront Ice Sculpture Stroll is back! Get ready to count down to 2022 with over TWO dozen ice sculptures hosted by businesses and cultural sites across the waterfront – the largest Waterfront Ice Sculpture Stroll EVER!
Midnight Fireworks
Friends of Christopher Columbus Park and Boston Harbor Now announced this year's New Year's Eve Midnight Fireworks celebration is back, taking place over the inner Boston Harbor between the North End and East Boston neighborhoods of the city. The nearly 40-year tradition returns to Boston Harbor, made possible through generous support from local businesses, waterfront organizations, and the City of Boston.
When: December 31, 2021 – 11:59PM
Where: Boston Harbor between East Boston and Boston's North End
Suggested viewing locations:
Friends of the Harborwalk: Historic Wharf District New Year's Eve Tour
On New Year's Eve day, join the Friends of the Harborwalk for a one-hour walking tour of Boston's historic wharves led by Liz Nelson Weaver.
Friday, December 31 – 1:00 pm
Support our programs!
If you are thankful for our Harbor programs, and all they provide to our community, we hope you will take this opportunity to make a donation in support of them.