While the days are shorter and colder weather is setting in, there's still so much to see and do on your waterfront!
Boston's harbor and waterfront are an open and accessible resource you can safely enjoy – either in person or virtually from home. Explore miles of Boston's Harborwalk, warm up at a local business, or tap in to virtual events at home. Take our recommendations for dining, art & light installations, and activities to help you make the most of the Waterfront these next few months, and check the Bundle Up Boston map for ideas on how to enjoy your waterfront now and all winter long. Whatever you choose, go ahead and #BundleUpBoston, and enjoy your waterfront!
Events & Activities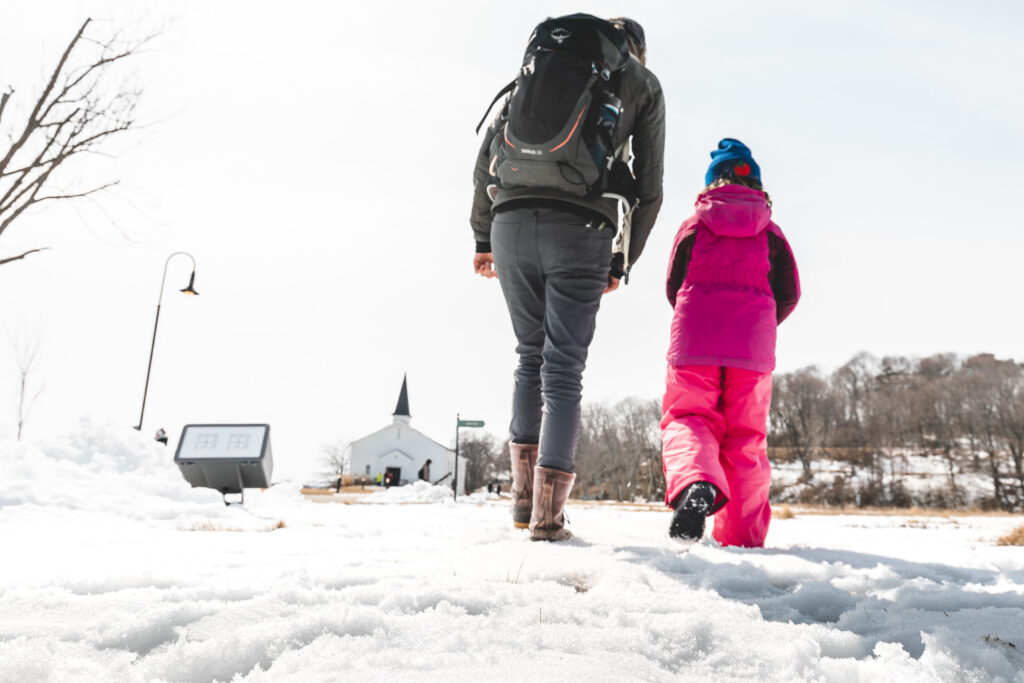 Winter Warmer at Moakley Park
Come to Moakley Park for a free, fun afternoon complete with warm drinks, yummy snacks, games, crafts, and more: Enjoy s'mores, popcorn, and hot cocoa Catch a musical performance Make Valentines for community elders Play yard games like Spike Ball & Cornhole Pick a book to take home Share your favorite Moakley memories & chat with friends around a fire.
New England Boat Show
The 2023 Discover Boating New England Boat Show has a wide selection of boats, an abundance of must-see attractions, and fun features for all ages.
Highland Street's Winter Camp at Steriti Rink
DCR Steriti Memorial Rink: Ice Skating Party in partnership with Boston Harbor Now will offer free skate rentals 10:00 AM – 2:50 PM. Ice skating, music, refreshments, games and learn about climate change
Winter Wander on Peddocks Island
Experience an unforgettable winter day as you wander the trails of Peddocks Island in search of winter tracks and traces. Enjoy a guided walk, play in the snow (if the weather cooperates), or join us by the fire for s'mores by our firepit.
ZUMIX Presents: LIGHTS in the NIGHT – Cape Verde Night
Come in from the cold and enjoy the light at the ZUMIX Firehouse. We will celebrate the music of Cape Verde, West Africa, and celebrate and highlight the FOGO Project.
Explore Your Waterfront

Love, The Current at The Seaport
Welcoming besties, secret crushes, and sneaky links to celebrate love this season with exclusive deals and events at The Current.
Snowport
Hold on to your handwarmers — the Seaport's been shaken up in a giant snow globe and transformed into a magical winter getaway. Find gifts, treats, activities, and plenty of surprises in this one-stop wonderland you can enjoy all season.
Winter Pruning on the Greenway
The Greenway's weekly pruning days are a great way to get outside and help your community this winter! Learn how to prune plant material and work side by side with our staff to care for The Greenway's trees and shrubs. This meaningful volunteer work will help ensure that we have abundant growth in the spring!
Boston's Black Heritage Trail
The Black Heritage Trail® is a 1.6 mile walk through the heart of Boston's Beacon Hill neighborhood. The trail showcases residences and community buildings associated with a Black community that thrived on, and near, the north slope of Beacon Hill before, during, and after the American Civil War.
Art & Lights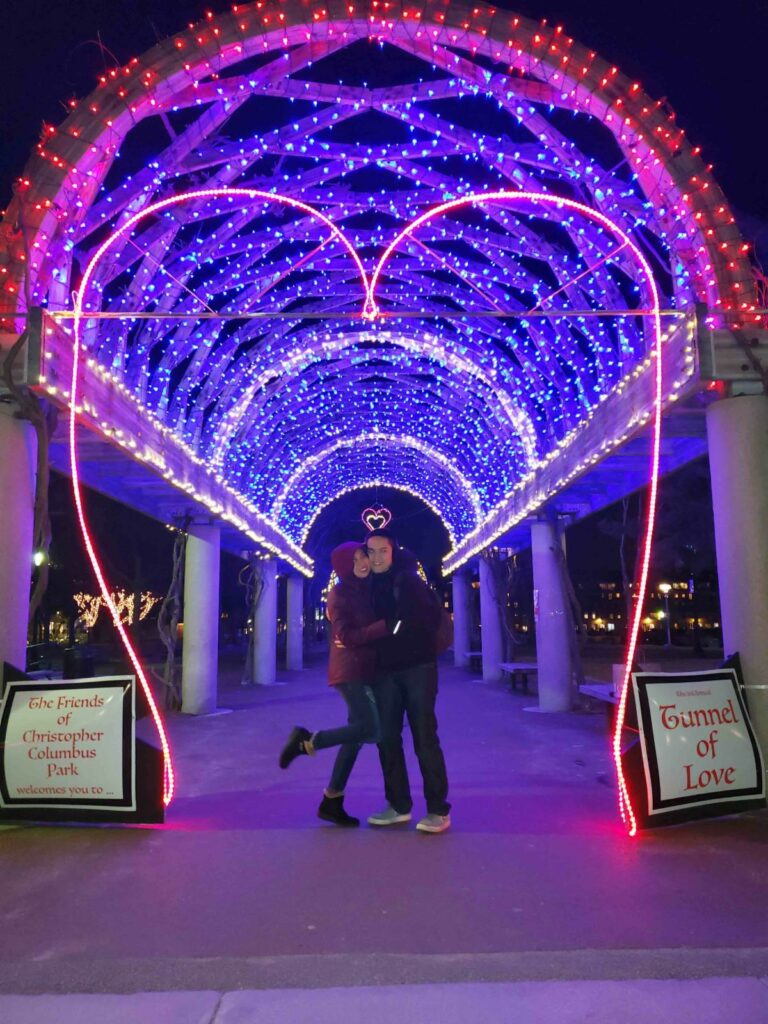 Christopher Columbus Waterfront Park Holiday Trellis Lights
Bundle up and enjoy the the ambiance of the Christopher Columbus Parks iconic trellis ablaze in blue lights to commemorate the Holiday Season!
Ship Lights at Martin's Park
Martin's Park at the Smith Family Waterfront is a climate-resilient park built in memory of eight-year-old Martin W. Richard, the youngest victim of the 2013 Boston Marathon bombing. The accessible park provides play opportunities for children, families, and visitors of all abilities. The wooden play ship is the centerpiece of the space that will be lit for the holidays.
Winter Optics: Lights on The Greenway
The Greenway Conservancy is delighted to announce a partnership with Yolanda He Yang, Timothy Kadish, and Ross Miller for the 2022- 2023 Greenway Winter Lights Installation. This tremendous trio brings 75 years of experience in custom, site-specific projects inspired by light. A series of installations, named Winter Optics, will brighten up different areas of The Greenway between November and March. Collaborating with this local team is an exciting way for The Greenway to support the larger ecosystem of Boston during the darker winter months that lay ahead.
ICA Free Thursday Nights
The ICA is free for all visitors every Thursday evening. Tickets for Free Thursday Nights will be available at 10 AM on that Thursday morning.
SPONTANEOUS
Join the Fort Point Arts Community for SPONTANEOUS, an abstract art showcase! Featured Artists: Domingo Barreres, Stephen Bergeron , Heather Buechler, Carlyn Ekstrom, Melissa Richard, Susan Leskin, Jill Law, Sergine Muzac & James Varnum
Harbor at Home: Virtual Programs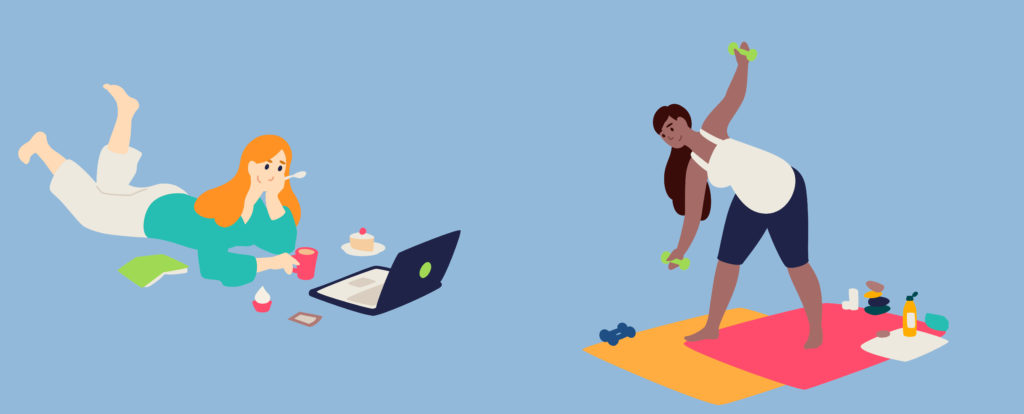 Revolutionary Harbor Lecture Series
Join the National Parks of Boston for this special winter lecture series running monthly, February through April.
Fitness and Wellness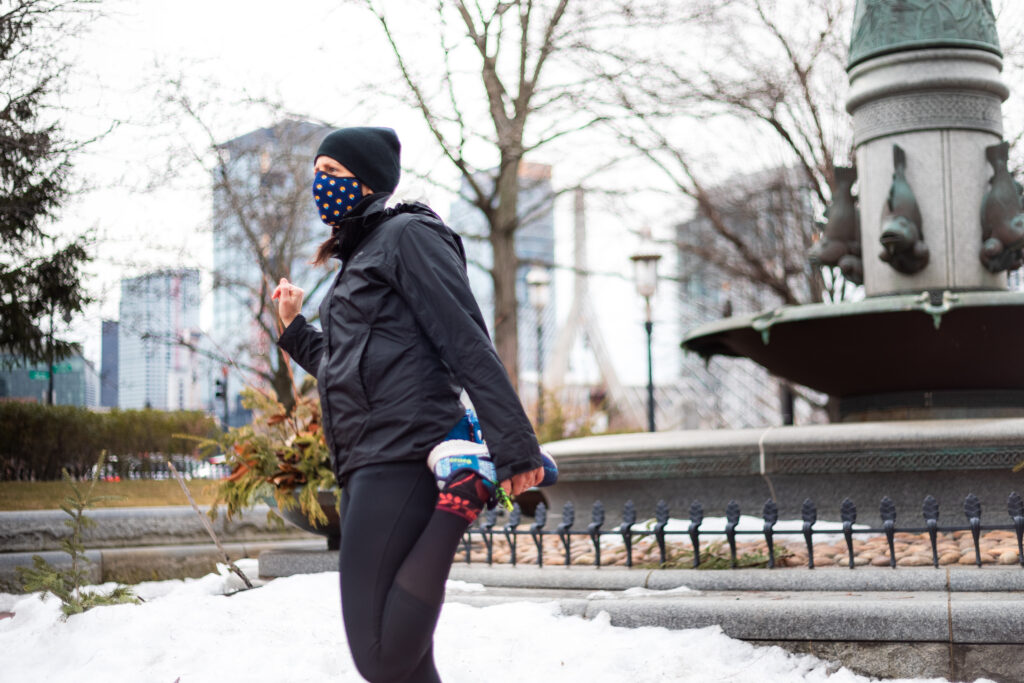 Winter Harbor Hikes or Runs
Start your year off on the right foot with a self-guided walk along Boston's Waterfront. Check out one of four recommended routes around the harbor to get outside and get moving!
Support our programs!
Boston Harbor Now is a 501(c)(3) nonprofit organization. Our programs would not be possible without the support of our generous donors. We hope you will consider joining your neighbors with a gift in support of our community programming.