Boston Harbor is at a critical moment in history. In an era of climate change and a building boom, how do we work together to create a waterfront that is accessible and resilient – truly a harbor for all?
Join Boston Harbor Now and public, private, and nonprofit partners for a two-event, interactive series addressing our harbor's opportunities and most urgent challenges, with a focus on how we can work together to move key policies and projects from planning to action.
Our collective success in cleaning up the Harbor has created a new set of opportunities and urgent challenges. The planning and design decisions we make today will impact our waterfront for decades to come. Only by collaborating and breaking down silos will we get it right.
Please note: Separate registration required for each day (May 24 and May 30).
Advancing Collaborative Action

Wednesday, May 30, 2018, 8:30am-6:00pm
BSA Space, 290 Congress Street, Boston
Please join us for a symposium on how to realize the opportunities for great public spaces and parks, more equitable and innovative development, a strong working port, and long-term climate resilience.
FEATURING A KEYNOTE ADDRESS FROM MITCHELL J. SILVER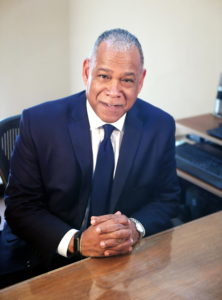 Mitchell Silver became Commissioner of the New York City Department of Parks in May 2014. Commissioner Silver is also the immediate past president of the American Planning Association (APA). Mitchell is an award-winning planner with over 30 years of experience. He is internationally recognized for his leadership in the planning profession and his contributions to contemporary planning issues. As Parks Commissioner, Mitchell oversees management, planning and operations of nearly 30,000 acres of parkland, which includes parks, playgrounds, beaches, marinas, recreation centers, wilderness areas and other assets.
Prior to returning to his native New York City, he served as the Chief Planning & Development Officer and Planning Director for Raleigh, NC. In Raleigh, he led the comprehensive plan update process and a rewriting of the development code to create a vibrant 21st-century city. He was the Dunlop Lecturer in Housing and Urbanization at Harvard University, and in 2014 he was inducted into the College of Fellows of the American Planning Association.
Mitchell received a Bachelor's Degree in Architecture from Pratt Institute in Brooklyn and a Master's Degree in Urban Planning from Hunter College in NYC.
PROGRAM
8:00 am Coffee and registration, Fort Point Room
Opening Remarks

8:30 am, Fort Point Room
Keynote Address: Mitchell J. Silver, FAICP, PP, RTPI (hon.), FPIA (hon.)

9:00 am – 10:00 am, Fort Point Room
Waterfront tours
10:00 am – 1:00 pm, Depart from Fort Point Room
Lunch
1:00 – 2:00 pm, BSA Space and Fort Point Room
Panel Discussion: Creating a Climate-resilient Waterfront and Harbor
2:00 – 3:00 pm, Fort Point Room
"Pop-up talks" & Coffee
Short talks on arts, the history of the harbor and waterfront, waterfront activation, and climate resilience
3:00 – 3:30 pm, BSA Space Gallery, Channel Room & Harbor Room
Panel Discussion: Creating and Maintaining Open Spaces

3:30 – 4:30 pm, Fort Point Room
"Pop-up talks" & Coffee
Short talks on waterfront activation and ways to get around the waterfront and harbor
4:30 – 5:00 pm, BSA Space Gallery, Channel Room & Harbor Room
Panel Discussion: Managing Change on the Waterfront

5:00 – 6:00 pm, Fort Point Room
Closing Remarks & Reception
6:00 pm, BSA Space Gallery
Tickets $75, includes access to all events, including tours, breakfast, lunch, and evening reception. Purchase tickets and see agenda here:

(In creating an event for the community, our team has been mindful of pricing tickets as reasonably as possible. However, we realize that for some, pricing may still pose a barrier to attendance. If this is true for you, please reach out to mdeean@bostonharbornow.org and we will do our best to secure your attendance.)