On The Right Tract
Investing in Boston's parks is crucial to revitalizing the city for the 21st century.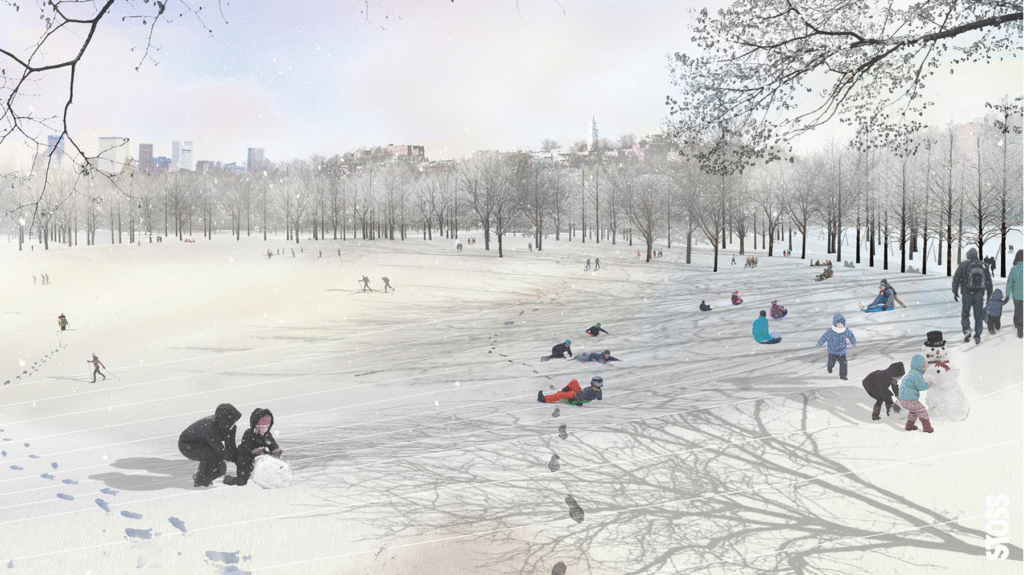 Boston is a city that prides itself on having parks before there were parks.
Boston Common, set aside in 1634 to graze cows, is credited as "America's first public park." One hundred thirty-five years ago, the city was also home to America's first playground, when Frederick Law Olmsted designed and developed the Emerald Necklace—envisioning 1,100 continuous acres connecting major parks from the Common to Franklin Park and eventually Boston Harbor, along rivers, streams, and parkways. Olmsted's parks were built to address issues of the day: increasing urban density, public health, flooding. These historic parks still provide some of what's needed today, but we are facing new challenges. What can we do now that will set a new standard of excellence for our parks for the next 135 years?
Read the full article at Architecture Boston: https://www.architects.org/stories/on-the-right-tract
---