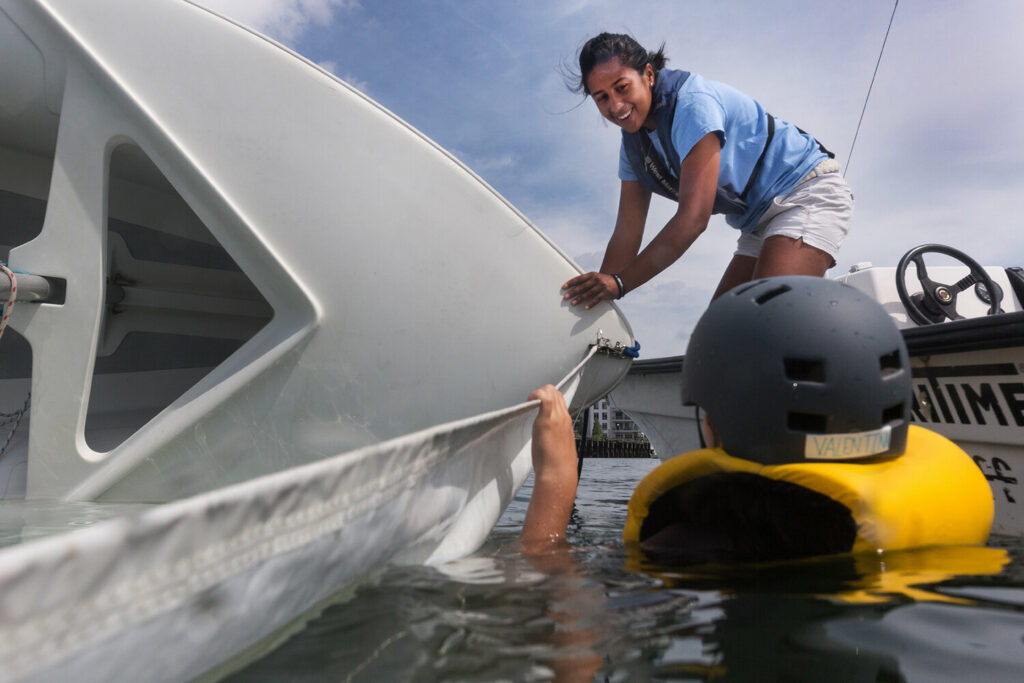 On the Edge: Boston's Working Waterfront
On Display October 18 – November 1
View pop-up photography exhibits at Langone Park & Puopolo Playground in Boston's North End and at LoPresti Park in East Boston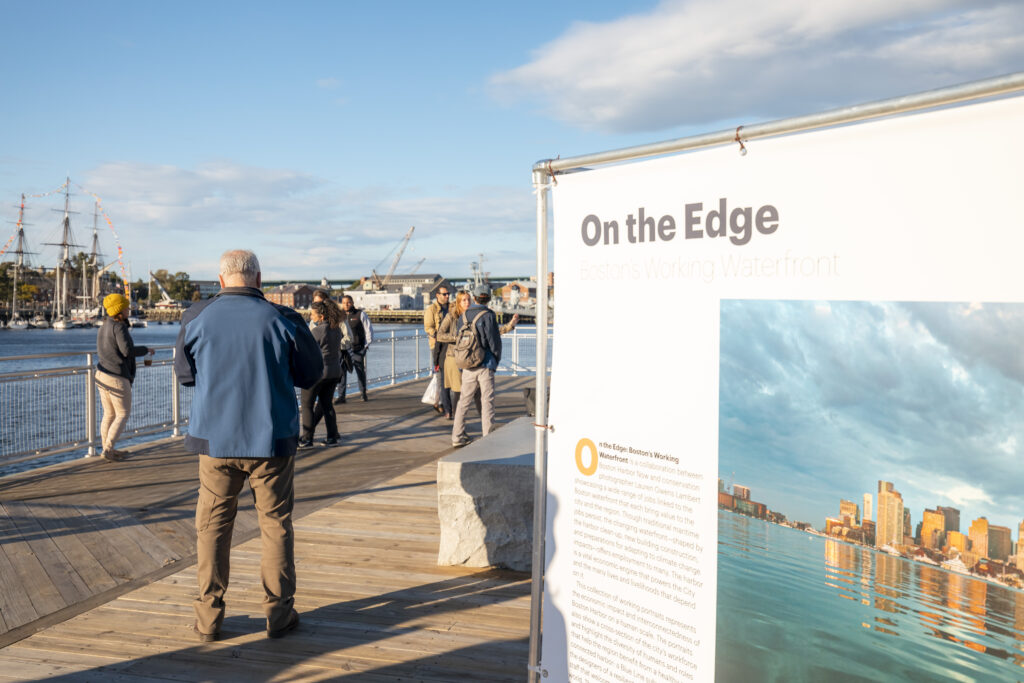 "On the Edge: Boston's Working Waterfront" is a collaboration between Boston Harbor Now and conservation photographer Lauren Owens Lambert showcasing the range of jobs linked to the Boston waterfront and the value they bring to the city and the region. Though traditional maritime jobs persist, the changing waterfront— cleaned over the past four decades, lined with significant new construction, and preparing for the impacts of climate change—offers employment to many. Through a set of working portraits, this collection centers around representing, on a human scale, the economic impact and interconnection of Boston Harbor. The portraits illustrate a cross-section of the city's workforce and highlight the diversity of humans and roles that help the region benefit from a healthy and connected harbor: from a Blue Line subway operator to the planners of resilient coastal open space, to the hospitality staff that welcomes visitors from all over the world. The harbor is a vital economic engine that powers the City and the many lives and livelihoods that depend on it. In many ways, this is also a story of resilience and how even on the edge, Boston, its people, and industries persevere in the face of large-scale challenges from the coronavirus pandemic to climate change.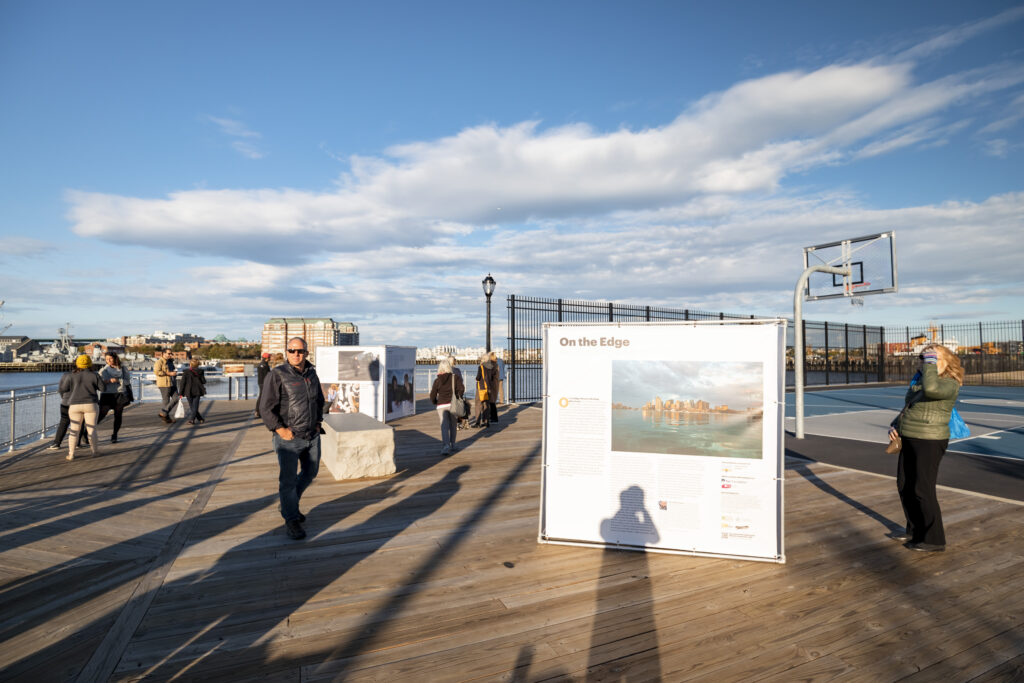 About the Photographer
Lauren Owens Lambert is a photographer and video journalist based in the Boston area whose work has a creative focus in documenting the human aspect of climate change, ocean health, natural resource management, conservation, and our relationship with the natural world during the age of the Anthropocene. In her work, she places people as part of natural cycles, a perspective that is sometimes lost in contemporary society. Her work has been published with Agence France-Presse, Audubon Magazine, BioGraphic Magazine, and The Boston Globe. She is an International League of Conservation Photographer and has presented work at the United Nations on the importance of visual storytelling with ocean science and data communication.
This show is a project of:
Boston Harbor Now and Lauren Owens Lambert
Made possible with funding from:
The Barr Foundation and Boston Cultural Council
Special thanks to:
The City of Boston, Boston Parks and Recreation, The New England Aquarium, Boston Harbor Hotel, the Institute of Contemporary Art, The Narrow Gate, Tocci Building Corporation, Smoke Shop, Boston Sail Loft, STOSS Landscape Urbanism, Weston and Sampson, Deer Island Water Treatment Plant, Boston Harbor City Cruises, USS Constitution Museum, Red's Best, Piers Park Sailing Center, Massachusetts Bay Transportation Authority, and Portside Market and Spirits.
Art Director: Glenn Ruga, Graphic Designer: Vinny (Hao) Tran