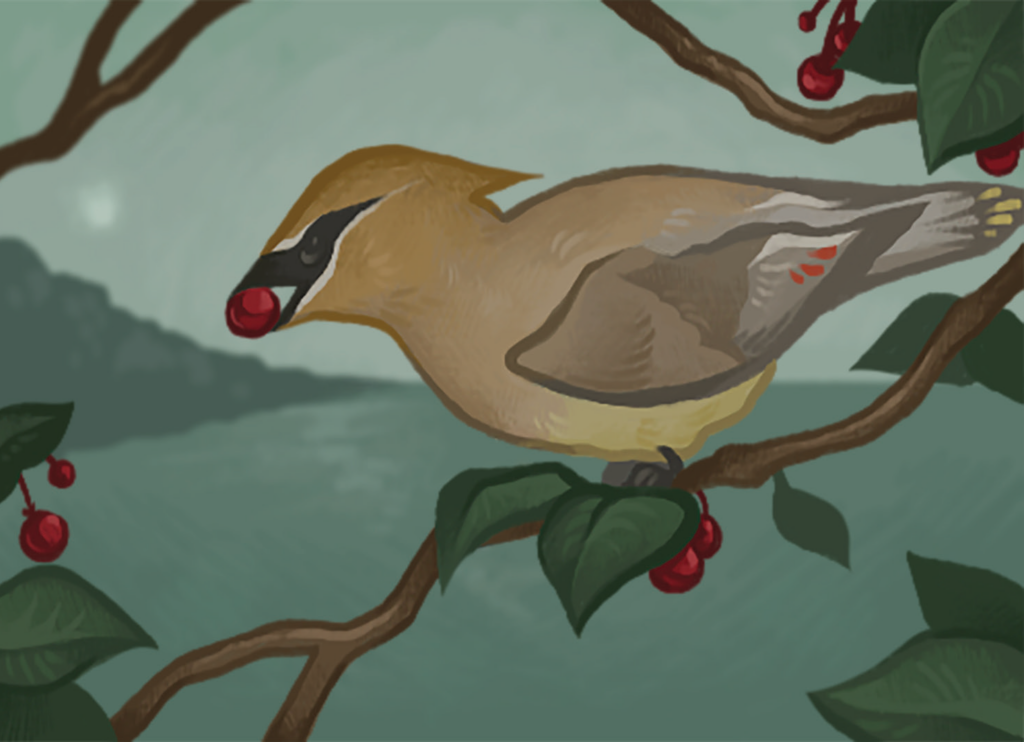 "Cedar Waxwing" by MassArt student Brielle Blanchard
Commissioned for Boston Harbor Islands National & State Park
Boston Harbor Now wishes you a healthy and happy holiday season.
Please accept this digital greeting card and our gratitude for supporting and cherishing a more vibrant, resilient, and accessible harbor for all.
We are so excited to see you on the waterfront in 2023!