2020 National Parks of Boston
Art of the Parks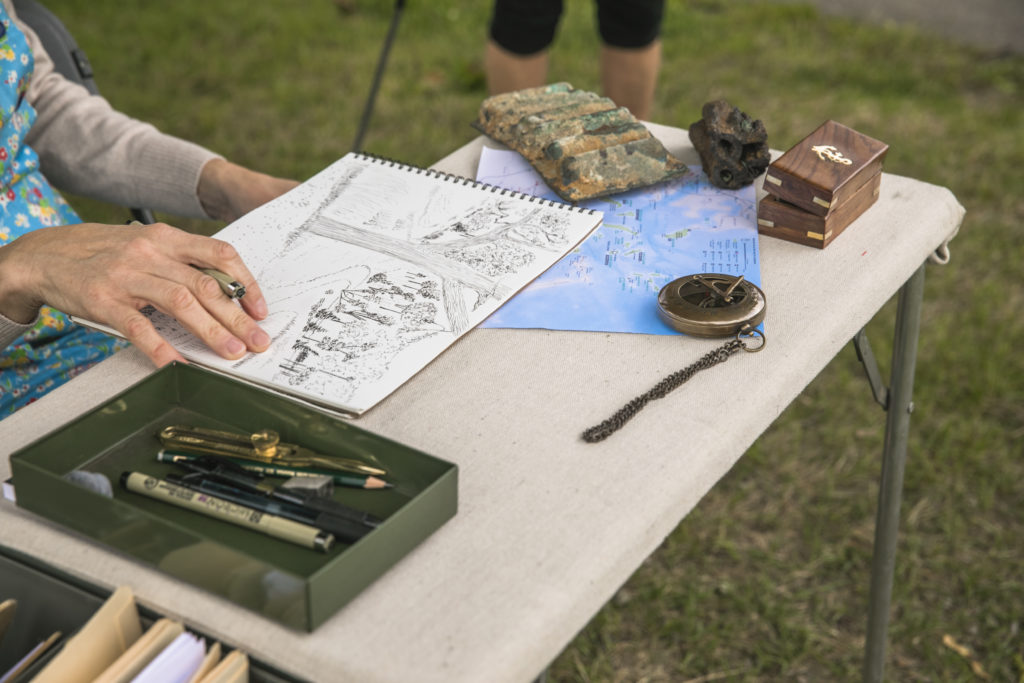 Get creative by making art of the National Parks of Boston! The National Parks of Boston include Boston National Historical Park, Boston African American National Historic Site, and the Boston Harbor Islands, a national and state park. This summer we are hosting the first ever Art of the Parks remote event.
Art of the Parks has been made possible by our nonprofit partners Boston Harbor Now and Artists for Humanity.
How to Participate
1. Read the prompt posted for the active session.
2. Create art using inspiration from the park featured in the prompt:
https://www.flickr.com/photos/boston_nhp/albums/with/72157713687243717
https://www.flickr.com/photos/bostonharborislands
https://www.instagram.com/boafnps/
3. Take a clear, visible photo of your artwork.
4. Submit the photograph here.
5. By submitting your artwork for judging, you agree to the Release for Use of Artwork.
Prompts
Boston African American National Historic Site: Illustrate the park's narrative of the historic fight for freedom and independence for African Americans in Boston.
Boston National Historical Park: Highlight a site at the park during your favorite season.
Boston Harbor Islands National and State Park: Compose a piece that portrays one of your favorite harbor islands or peninsulas and include a feature that is representative of the place you chose.
– Trees: aspen, pine, birch, Sycamore maple, black cherry tree, weeping willow
– Plants: Milkweed, purple loose strife, sunflower, Lily of the valley
– People: park ranger, DCR ranger, family, friends, campers, visitors
– Birds: owl, seagulls, Black crowned Night-Heron, sandpipers, plover, duck, geese, hawk, woodpecker
– Animals: deer, coyote, rabbit, squirrel, dog
– Marine Life: lobster, crabs, jellyfish, turtle, other fish, seals, whales, squids
– Thing: dock, boat, plane, building, chapel, yurt, bench, beach chairs, Welcome Center
Timeline
Art of the Parks will end on Monday, September 7th.
Prizes
A winner and a runner-up in each age category will be chosen.
Each winner will receive a $100 gift card to a waterfront business. Each runner-up will receive a pair of free ferry tickets to the Boston Harbor Islands for the 2020 Season.
Judging
This year Artists for Humanity will be choosing the winners in each age category. Artists for Humanity teen panelists will select winners for the art prompts the public will respond to. These teen judges are employees and experts in their field.
FAQ
If I did not participate in the previous art prompts, can I still submit art for the others?
Yes.
If I submitted art for a previous prompt, can I still submit art for the others?
Yes, you can submit art for as many prompts as you would like.
Can I write a poem or a song?
Although only two-dimensional visual art will be submitted to our judges, we welcome art of all forms.
Can I submit a graphic design?
Yes.
Can I submit more than one art piece per art prompt?
Please limit submissions to one piece per prompt. Feel free to tag our park in photos of any additional art you may want to share with us, even if not submitted for judging.
How will I know if I won?
We will email winners and post their art on our social media.
Can children be considered to win by using the coloring pages?
Yes!
Can adults participate also?
Yes! Anyone can participate no matter their age or artistic ability.
If I have never been to one of the National Parks of Boston can I still participate?
Sure, use our Flickr pages or Instagram posts to gain some inspiration.
If I was chosen as a winner for a previous prompt, can I still submit art for the others?
Yes.
Questions?
Contact Jennifer_steele@partner.nps.gov for more information!