Citizens Bank named Boston Harbor Now a 2020 Champion in Action for environmental stewardship on Boston Harbor. The award, announced jointly with Citizens Bank and NECN during a virtual event, includes $35,000 in unrestricted funding as well as promotional and volunteer support.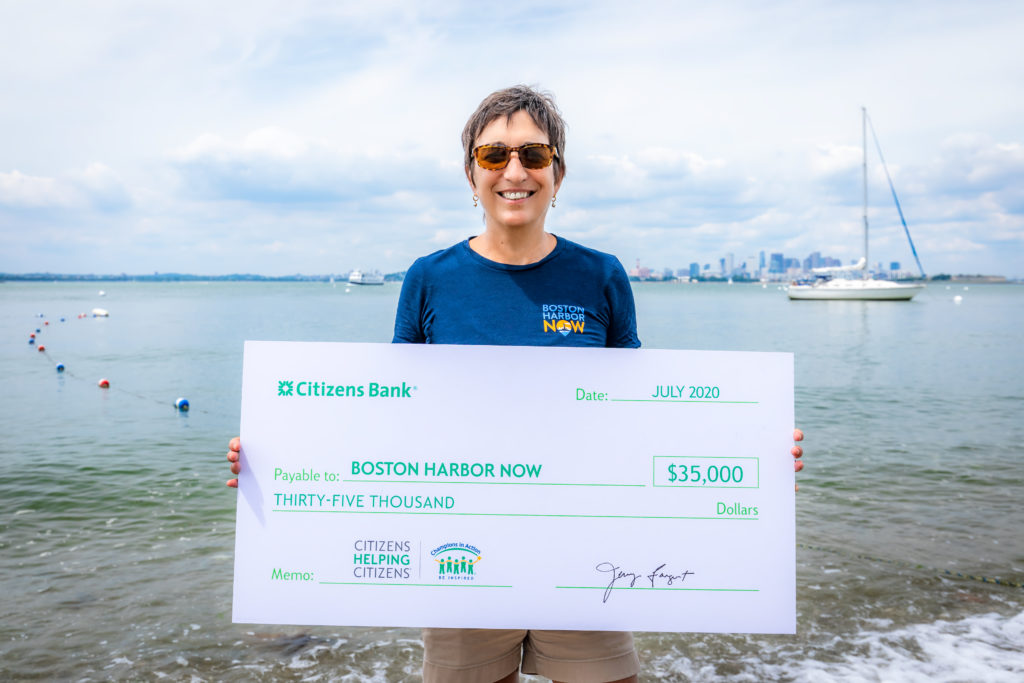 In partnership with public agencies, communities and private and non-profit partners, Boston Harbor Now is working to re-establish Boston as one of the world's greatest coastal cities, with a focus on access, activation, and the resilience of Boston's waterfront parks and public open spaces — including the Boston Harbor Islands National and State Park, Harborwalk, and Working Port.
Boston Harbor Now works at the intersection of people and nature to advocate for an accessible, inclusive and resilient waterfront, harbor and islands. They seek to activate the harbor, reconnect it with Greater Boston's communities, protect water-dependent uses and broaden the constituency for the harbor by hosting diverse programs and promoting equitable access through hundreds of free and low-cost programs on the waterfront and in the Boston Harbor Islands National and State Park.
Champions in Action is part of Citizens Helping Citizens, the bank's initiative designed to help local communities prosper. It provides support for nonprofit organizations to recognize their contributions to communities throughout Massachusetts. To date, the Citizens Bank Champions in Action program has awarded more than $9.7 million in contributions and promotional support to 347 nonprofits across the bank's footprint. In Massachusetts, 55 nonprofits have been honored as Champions in Action, receiving more than $1.5 million.
To help, you can volunteer your time or make a donation.
Boston Harbor Now Named Champion in Action in Environmental Stewardship Category (NECN)
To find out more about Champions in Action visit: citizensbank.com/community.
---