We're excited to host another Free Fun Friday free ferry day presented by Highland Street Foundation.
As part of our commitment to helping visitors fully enjoy all that the islands have to offer, the National Park Service, DCR and Boston Harbor Now prepared a 10-step guide to help you spend your day on the islands. The islands offer exciting opportunities to discover the natural world, immerse yourself in history and create lasting memories with loved ones. Here are the top 10 ways you can prepare for your next adventure: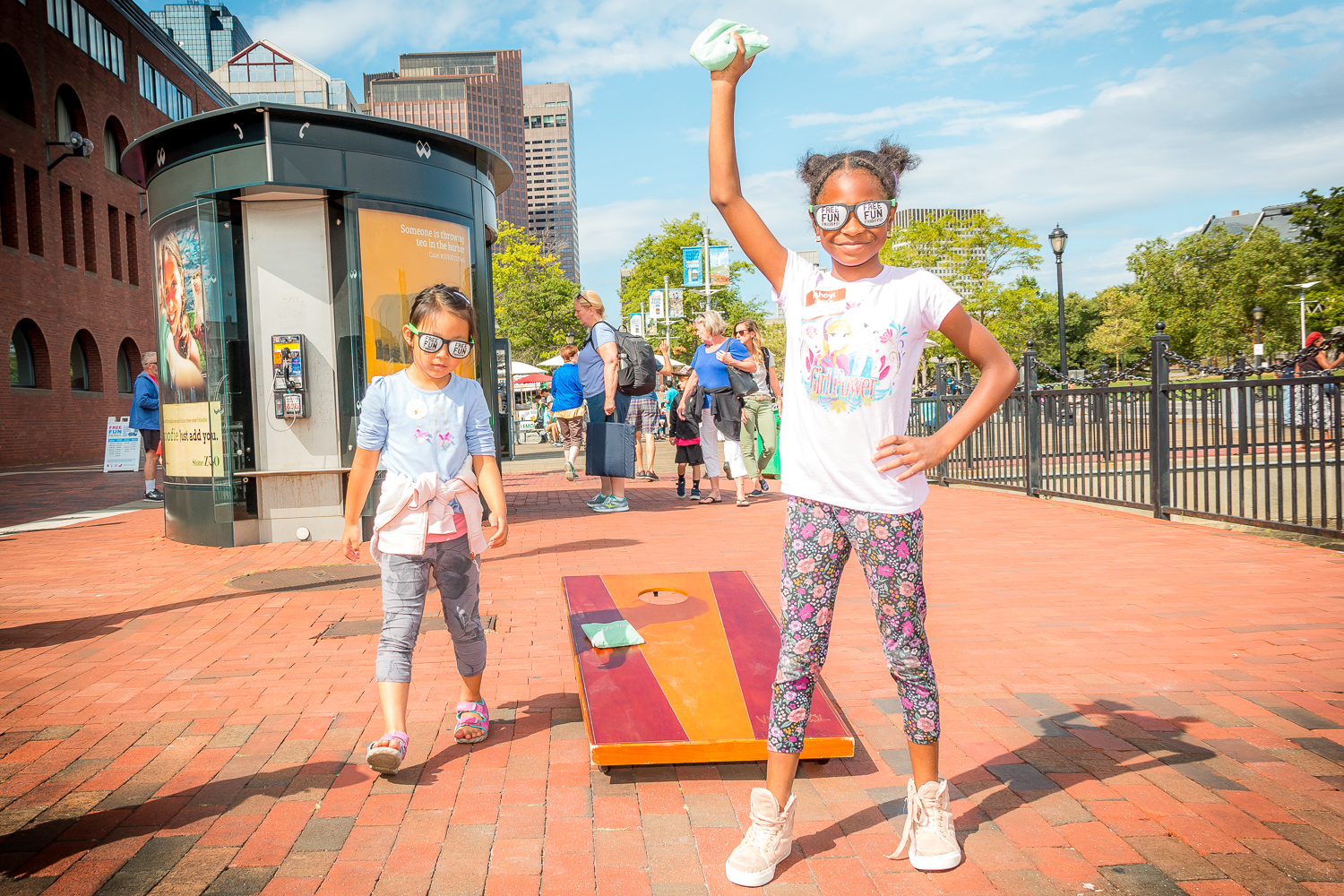 10 Ways to Prepare for Free Fun Friday on the Boston Harbor Islands
Make the most of your day on the islands and maximize your visit by remembering to:
Wear (or bring) comfortable, closed-toe shoes. The islands offer many walking paths and trails for hikers of all skill levels.
Dress in layers. The weather can change quickly. It's best to dress in layers to make sure you're prepared and remember – the islands are typically 5-10 degrees cooler than the mainland.
Carry a trash bag. The islands have a carry-on carry-off policy with no trash cans on the islands.
Bring food and water. Food and non-alcoholic drinks are welcome on the islands. Bring a picnic  – or grab food at the concessions available on Georges and Spectacle Islands.
Pack your sand toys. Spectacle Island has a beautiful beach perfectly suited for building sandcastles and swimming. DCR lifeguards are available during the months of July and August on Spectacle Island. Changing stations, rinse showers and bathrooms are available nearby.
Apply sunscreen and bug spray. Make sure you bring what's needed to remain comfortable for the entire day.
Respect wildlife. The islands are home to a lot of interesting animals and plants. Remember, we're the visitors on the islands.
Leave your pets at home. Pets are not permitted on the islands. Service dogs are allowed.
Join a ranger-led program. One of the best ways to learn about the islands and their history is to embark on ranger-guided tours or other hands-on activities. Be sure to ask a staff member about these programs upon your arrival and pick up a Junior Ranger book at Long Wharf or at the Welcome Center.
Ask about the Lady in Black. Georges Island is home to the legendary Lady in Black. Don't forget to ask about her when you arrive at historic Fort Warren on Georges Island.
Additional pro tips:
Free Ferry Days are very popular so be prepared for some crowds and extended wait times, especially when queuing for tickets and boarding on and off the ferries.
There will be rangers and other park staff on Long Wharf North and the Boston Harbor Islands Welcome Center on the Greenway who can help direct and answer questions. Stop by the tents and information tables to say hi!
Tickets will sell out and often will be completely distributed before noon — especially on nice weather days. Plan to arrive early and stay flexible with your travel plans in case your first choice of ferry times and island are no longer available.
Adults can claim up to four tickets for their party. Tickets for everyone, including small children, are required to board the public ferries. Tickets cannot be reserved in advance.
There are other free activities available in the area for Free Fun Friday. Check the Highland Street Foundation website for more details.
For public restrooms locations and other public amenities in the area, visit the Boston Harborwalk website.
Have a fun and safe visit!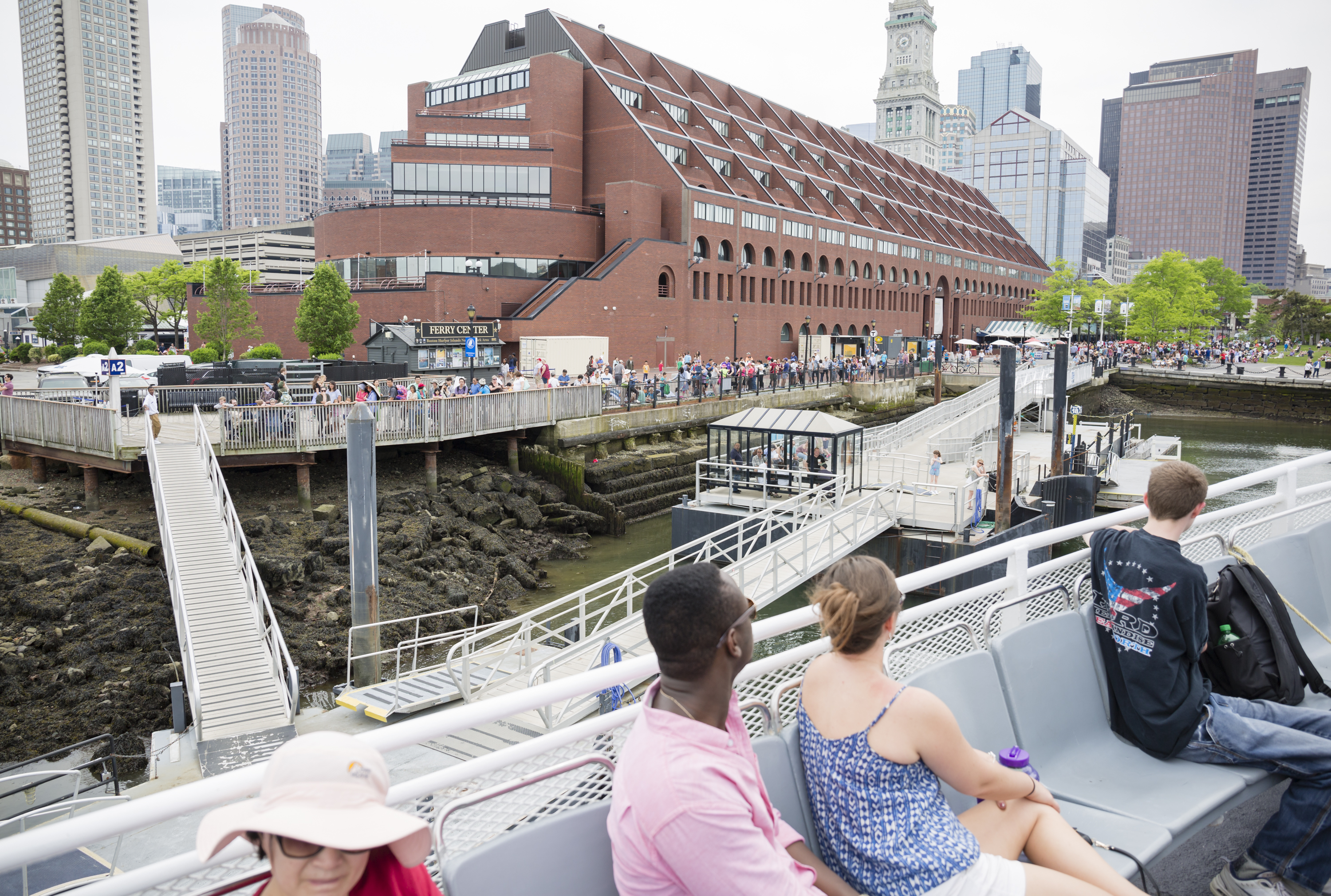 ---