Are you a walk-up family, a local explorer, a camper/beacher, or a super adventurer? Those were the personas presented to the 35 creative thinkers who were using human-centered design to improve the harbor island ferry schedule.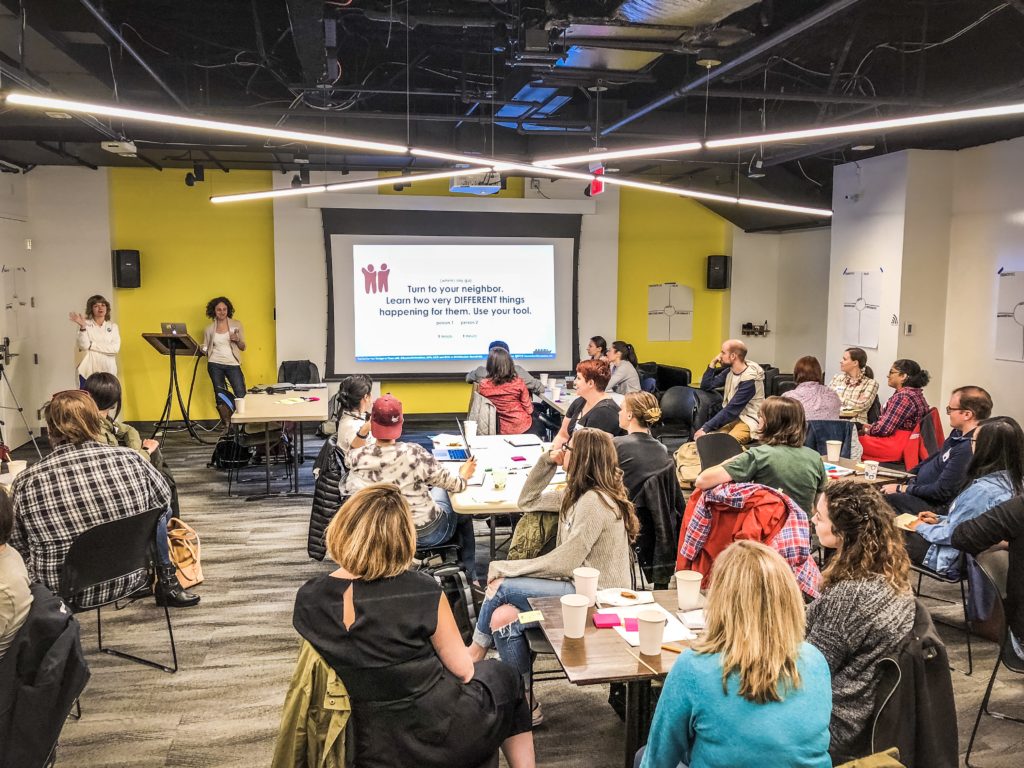 On Sunday, April 23 Boston Harbor Now partnered with AIGA Boston for their first civic design-a-thon. Designers were led through the workshop/hackathon by Ela Ben-Ur using her Innovators' Compass thought process. The iterative and experimental process generated fresh ideas about the kind of information needed and how it could be presented.
Recognizing that different island users have different needs, teams of four assigned each group member to think about the schedule design for the people who want to visit one island, any island; one particular island for a particular event; one particular island that requires a transfer; or multiple islands. Then they used string, markers, paper, old schedules, and whiteboards to model creative solutions.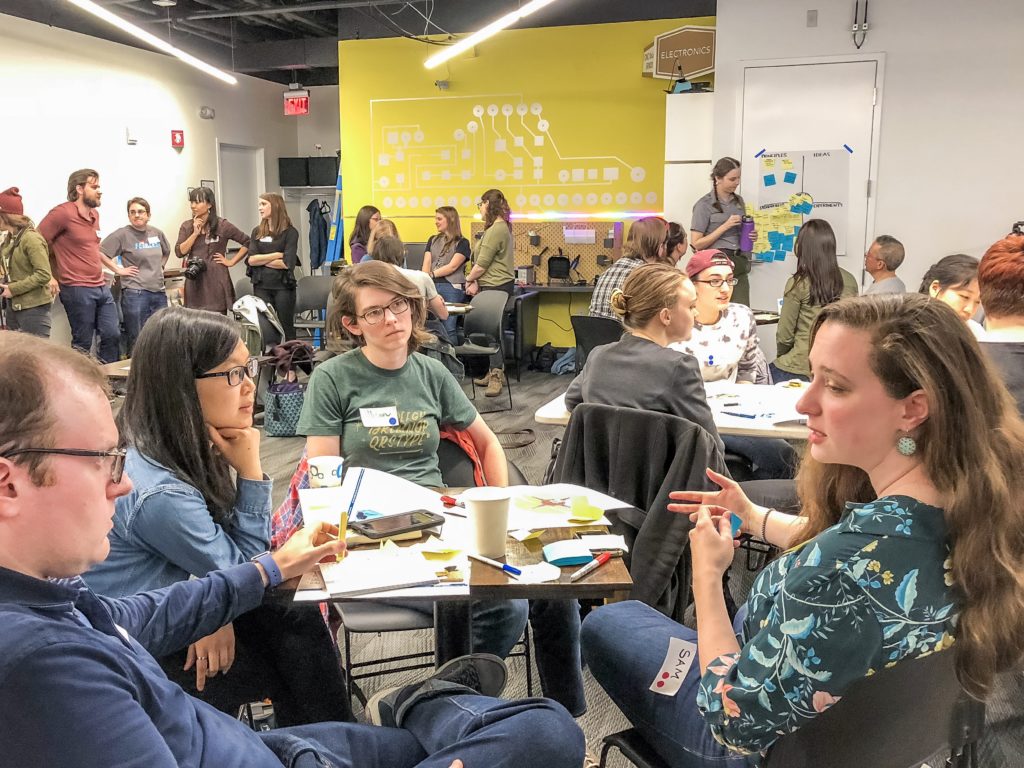 One team recognized that the color scheme used for highlighting events on different calendars could be used to color-code the schedule. Another team developed a concept that treated the ferry routes more like a transit map rather than one with accurate island geography. A third team focused on the fact that island visitor want to know quickly where they can get to from Boston and where they can get to from Hingham.
A particularly compelling idea was the creation of a sort of schedule Mad-Libs for trip planning: "I am at [insert dock] and I want to go to [insert island]. Take [insert route color] at [insert time] and arrive at [insert island] at [insert time]. …" The form continued on to plan for transfers and return trips. There was also a tactile idea that involved a system of folding to plan your trip.
Staff members from Boston Harbor Now and NPS were on hand to brainstorm with the design teams, provide feedback as ideas emerged, and get inspired by the concepts being developed. We're excited to do some on-island beta testing with some of the designs this summer and incorporate new ideas into how we publish the schedules for the 2019 season.
---