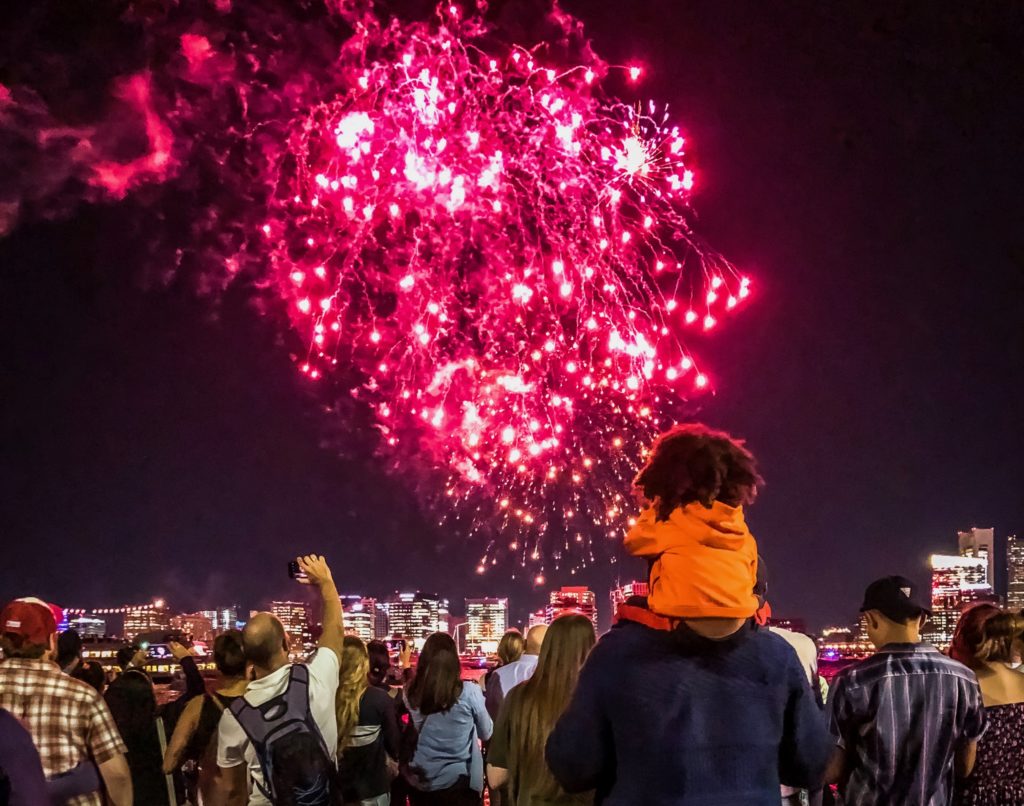 Due to the ongoing COVID-19 public health emergency, for the safety of our waterfront visitors, residents, staff, businesses, and the broader community, Boston Harbor Now, the Friends of Christopher Columbus Park, our partners, and funders have made the decision to cancel the annual Illuminate the Harbor fireworks celebration for August 2020.
This season would have marked the eighth-year of this beloved waterfront tradition that brings joy and light to our city at the close of summer. When the fireworks began in 2013, following the tragedy of the Boston Marathon bombing, they were designed to be a symbol of hope. While that symbolism has remained, the meaning of the fireworks has also expanded over the years to become an annual send-off to a memorable summer and a brilliant welcome for returning students and new residents to the city.
We also recognize how much of a potential loss this may be for our waterfront business community, who are already facing deep challenges from the pandemic, and who had benefited from the foot traffic on the Harborwalk. We hope you'll join us in continuing to support these businesses this summer and beyond.
Each year, the fireworks would draw nearly a 100,000 people to the city's waterfront across six neighborhoods. We look forward to safely celebrating together in the future as the fireworks will once again be symbolic of our community's resilience and hope.
---