Count down to 2023!
Our signature Waterfront Ice Sculpture Stroll is back! Get ready to count down to 2023 with more than 30 ice sculptures hosted by businesses and cultural sites across the waterfront – the largest Stroll EVER!
Don your winter boots and get strolling during this FREE and fun waterfront excursion. A lineup of 30+ unique ice sculptures will be on display from 1:00pm – dusk on December 31, 2022.
Follow the Ice Sculpture Stroll to 32 sites from 1:00 – 5:00pm on December 31, 2022
Enjoy other waterfront sites and activities along the way such as:
Sign up here for the latest New Year's Eve on the Waterfront news and updates
As a nonprofit-led initiative, this celebration is a culmination of ten successful years of free and low-cost waterfront programming for residents and visitors across Boston's waterfront neighborhoods. Click here to support our work.
ICE SCULPTURE STROLL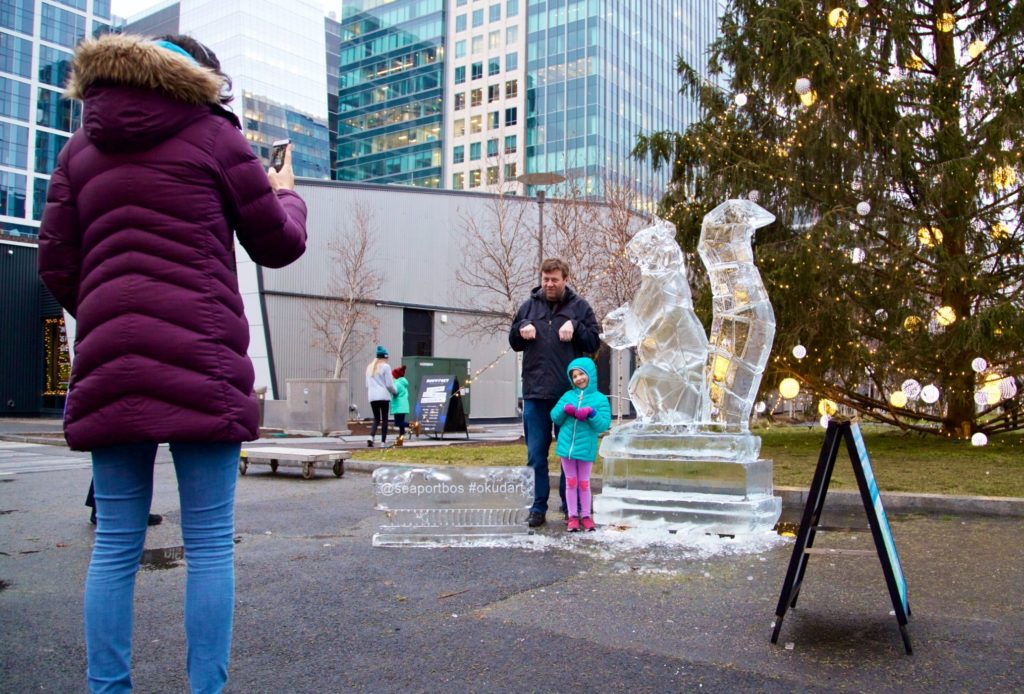 Wind your way down the waterfront through the trail of interactive ice sculptures this New Year's Eve. Come and see some of your seasonal favorites and some new designs hosted by Boston's waterfront properties.
Ice Sculpture Hosts:
NEW YEAR'S EVE FIREWORKS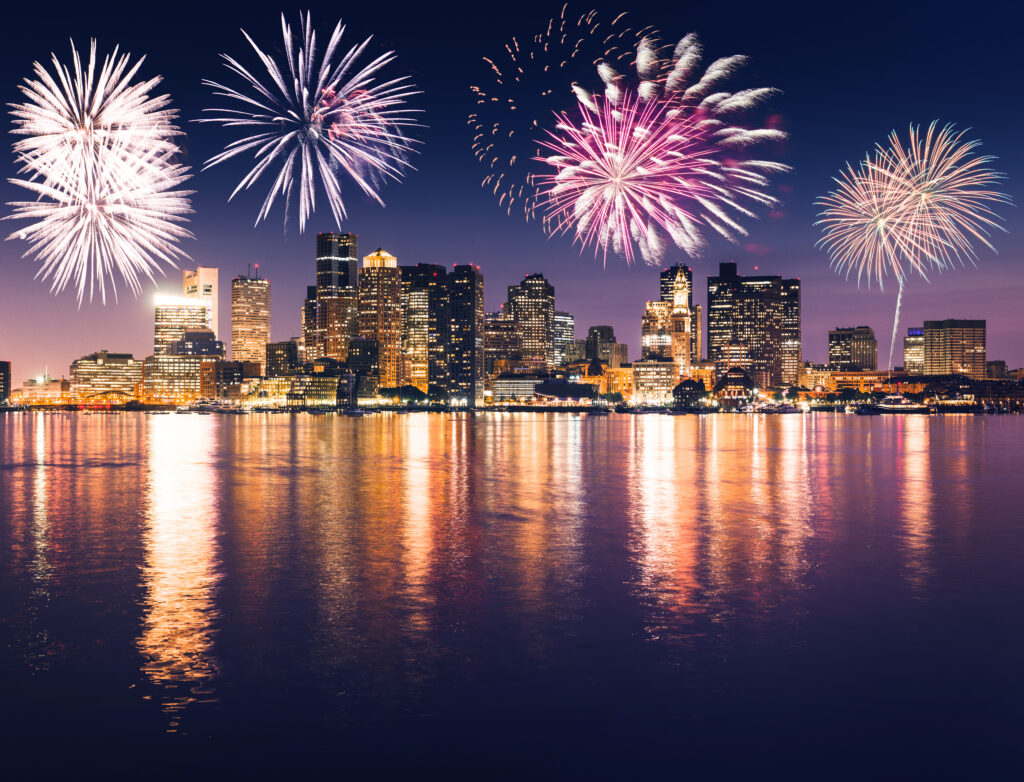 Friends of Christopher Columbus Park and Boston Harbor Now are thrilled for another year of the New Year's Eve Midnight Fireworks celebration, taking place over the inner Boston Harbor between the North End and East Boston neighborhoods of the city. The nearly 40-year tradition returns to Boston Harbor, made possible through generous support from local businesses, waterfront organizations, and the City of Boston.
As part of the First Night celebration, visitors are invited to explore the waterfront, complete with ice sculptures on display in East Boston, Charlestown, Downtown, the Seaport, and Revere. As the year draws to a close, Boston Harbor Now, the Friends of Christopher Columbus Park, and others will ring in the New Year with a fireworks display that begins promptly at midnight. Public viewing is free and available along the Harborwalk at Fan Pier, Christopher Columbus Park, and the East Boston waterfront.
When: December 31, 2022 11:59PM
Where: Boston Harbor between East Boston and Boston's North End
Suggested viewing locations: Harborwalk at Fan Pier, Christopher Columbus Park, and the East Boston waterfront.
This year's show was made possible by the generous support of Meet Boston, NorthEndBoston.com, Fan Pier, the Mayor's Office of Tourism, Sports, and Entertainment, Boston Harbor City Cruises, Yacht Haven, Charlestown Marina; Rep. Aaron Michelwitz, and the Seaport Community Grant Program.
Getting Here
Ice sculptures are located close to transit stations across all major subway lines. Visit Courthouse (Silver Line), Aquarium (Blue Line), Maverick (Blue Line), Haymarket (Green / Orange Lines) or South Station (Red Line) for a short walk to ice sculptures and the Boston Harborwalk. Check out the MBTA website for service information.
We highly recommend using public transportation, ride share, biking, or walking to view the Ice Sculptures and Midnight Fireworks, but some recommended parking locations are below:
Atlantic Wharf Parking

– $15 (280 Congress Street, Boston, MA 02210) $15 (280 Congress Street, Boston, MA 02210) $15 for 24 hours if you enter after 1PM on 12/31 and leave by 3AM on 1/2/23. Customers will have to pay in the P1 garage office not at the ticket machine or kiosk to receive this discounted parking. 

Post Office Square Garage

– $9 (112 Congress St, Boston, MA 02110)

Lewis Wharf Parking

– $24 (641 Lewis Wharf, Boston, MA 02110)

CONTEST
Participate in the Waterfront Ice Sculpture Stroll Selfie Contest and enter to win a staycation prize package for two! Prizes include restaurant gift cards, overnight hotel stay, tickets to the Greenway Carousel, a family four-pack to the Boston Harbor Islands, and a #BundleupBoston swag kit.
HOW TO ENTER:
Post a selfie on Facebook, Twitter, or Instagram with one of our qualifying New Year's Eve on the Waterfront ice sculptures.
Tag @BostonHarborNow to enter.
Add the partner location of the photos.
You may enter as many times as you wish. One entry per unique photo. All three criteria must be met to qualify as a valid entry. Winners will be drawn at random and notified via social media channels in January, 2023. Follow @BostonHarborNow to ensure our winner notification DMs show up in your inbox. Prizes have no cash value and can be used throughout 2023. Boston Harbor Now reserves the right to disqualify entries that fail to meet contest rules and criteria. Good luck!