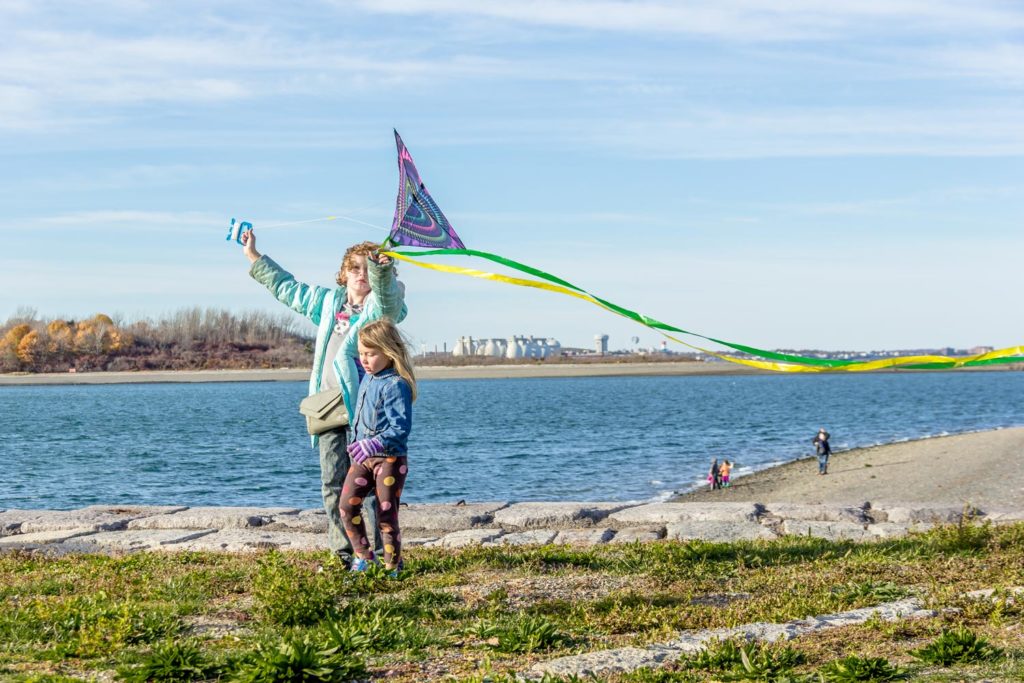 Matt Ayres was one of three MLK Scholars who worked at Boston Harbor Now in July and August of 2018 as part of a team focused on studying public life on the Harborwalk and Harbor Islands using Gehl Institute tools to track how the design of urban spaces affects how people use them. He is currently finishing his freshman year at  Hobart William
Smith where he's been studying environmental science. He wrote these observations at the end of his internship.
It was my first time going to Georges Island. The whole experience was enjoyable. To get to the island, you have to go to Long Wharf, which has a lot of seating and, depending on the day, events. The ferry ride over to Georges was nice. We passed by a number of other islands, including Deer Island and Spectacle Island. It was a very hot day, but the breeze was good enough to keep us cool. There are refreshments and snacks on the ferry as well as a bathroom towards the back if anyone needs it.
Arriving at the island, it looks similar to Spectacle Island, except instead of a hill there is a fort. Near the entrance, there is a small place to get food and drinks that was quite affordable. To the right of the concession stand, there is a small museum that talks about the history of Fort Warren. There are also restrooms at the back of this building. Portable restrooms can also be found on the left wing of the fort. To the left, there is an information center. The walkways are smooth and wheel-friendly.
Fort Warren is the main attraction of the island. It is up on a small hill. You can use any pathway to enter the structure. On the main entrance, there is a draw bridge that leads into the center of the space. A moat surrounds the building where the drawbridge is, though it does not contain any water. The parade ground in the center is used for group activities and can be used for recreation. Most places within the fort are accessible to the public. Going up the stairs to the top of the building, there is a great view of the surrounding islands. Around the island, there are many places to sit, eat, and relax, and there are hammocks placed at both of the main sitting areas. On all of the lookouts, there are lounge chairs, which is appreciated.
Overall the experience was different than any other island I had visited. It had a fort that you could go inside of. People were very relaxed wherever they decided to go. I recommend this island if you want to learn about the history of Fort Warren or want a nice place to relax for a few hours.
---