Protecting and Preserving Georges Island History with North Bennet Street School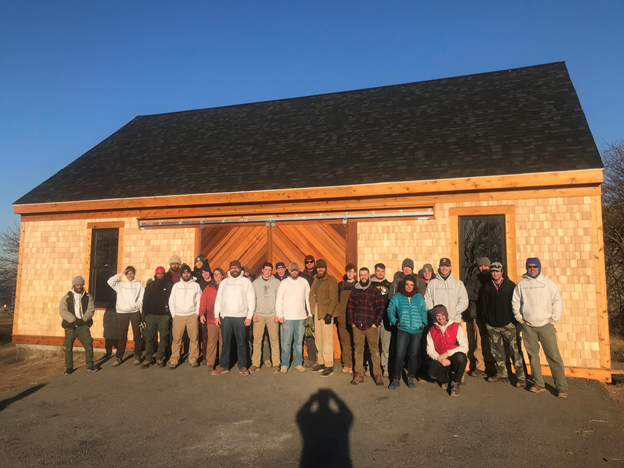 Fort Warren on Georges Island held prisoners in the Civil War and defended Boston Harbor against U-boats in World War II. It takes a lot to preserve a Civil War fort for the public, and Boston Harbor Now and the MA Department of Conservation and Recreation (DCR) partnered with the North Bennet Street School to build a much-needed maintenance facility.
Led by Carpentry Department Head Brian Vogt and Instructor Geoffrey Shaw, the construction of the new facility provided an intensive, hands-on educational experience for 50 students.
"North Bennet Street School was glad to have the opportunity to partner with Boston Harbor Now and DCR to create an important amenity on the Boston Harbor Islands while providing our students with an unparalleled experience," said Vogt.
Boston Harbor Now thanks to our partners at the North Bennet Street School for their efforts on behalf of the Boston Harbor Islands National and State Park!
---