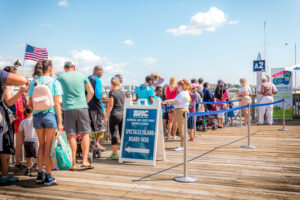 If you look outside, you might still see snow, but despite the cold and flurries, it is March – climatological spring, which means summer is right around the corner. It's time to start thinking warm, sunny thoughts, like ferry trips to Spectacle Island, hikes on Peddocks, and musical performances on Georges with warm sea breezes hitting your face.
The beginning of March, with tulip bulbs starting to break through the snow, also means the Island Pass Program applications are soon to open, so it's time to start preparing! 
Community groups, are you ready to plan your members' experience for summer? Then get ready to apply for FREE Island Passes for an easy day trip visit to one of the region's largest public parks.
You read that correctly, this is your chance to get up to 100 free ferry tickets to visit the Boston Harbor Islands. Totally free, and no heavy lifting required – you just have to apply!
If you're not familiar with the Island Pass Program, here's the official fine print: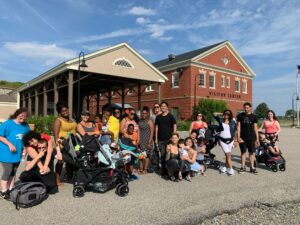 The Island Pass Program provides opportunities for non-profit organizations throughout Massachusetts to bring groups of up to 100 to the Boston Harbor Islands at no cost. That's right – free tickets, 100 per group. All you need to do is apply to receive consideration. Your group can enjoy a range of activities like self-guided nature walks on Peddocks, live music on Spectacle, picnics on the historic Georges Island, or whatever piques your interest, all for free.
To sum it all up, the Island Pass Program is your gateway to summertime island fun.
If you're a group organizer or executive director of a non-profit, click here to apply for your free Island Passes for the 2023 season. If you're chosen, you can redeem them at any point during the season.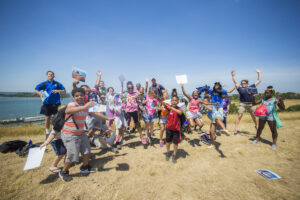 We can't forget our sponsors – the Island Pass Program would not be made possible if not for our generous sponsors, the Massachusetts Department of Conservation and Recreation and the National Park Service; and is made possible in part by generous support from Boston Harbor Cruises, the Massachusetts Environmental Trust, and many other community partners.
---