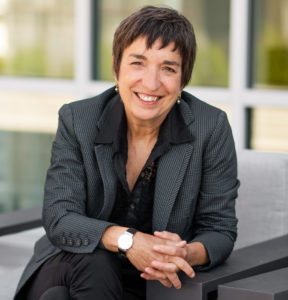 The Boston Harbor Now team is delighted to share that our President and CEO Kathy Abbott has been named to the board of directors of the National Recreation and Park Association (NRPA).
NRPA, which includes a network of more than 60,000 park and recreation professionals and advocates, champions public open spaces and is dedicated to building strong, healthy and resilient communities through the power of parks and recreation.
NRPA and Boston Harbor Now share a common goal of creating equitable and sustainable green spaces that are prepared to address our climate change future and both promote and improve the public and economic health of our communities. The Boston Harbor Now team is thrilled to have Kathy represent not only Boston Harbor Now, but also Boston and the Commonwealth as she shares her expertise with the rest of the country.
Kathy begins her three-year board term as part of a prestigious, all-female slate of new directors.
Our entire team congratulates Kathy for this exciting achievement, and we look forward to seeing what she'll accomplish as a member of the NRPA board of directors.
NRPA Announces 2020-2021 Board of Directors Press Release (PDF)
---